Help Keep Kiefair.com Alive!
Do you use Kiefair.com? Do you support me giving out info on cannabis oil creation for free? Well, if KiefAir.com is to stay afloat with its mini library of cannabis related reference information then I need to make $200 in PROFITS from my art sales by March 1 on my etsy store and book sales.
Have a look at some samples from my portfolio, all of these images may be purchased to support keeping kiefair.com open.
Please remember I only make pennies per art print I sell, so I need to sell a lot of pieces. A patron has already gifted me $100 to bring the hosting fee bar a little lower, but he was a special case, my first patron ever who seems to still want to pay more for some ceramic figures I did when I was about 14. He always sends me some cash during the winter holidays and on my birthday. In truth this anonymous donor has been more of a father to me than my own. One of the few positive male role models i have had in mu life. The rule is to spend it onsomething for myself. I'm going to misbehave this year and give the gift to you. This year I'm putting it towards continuing to give the gift of information via kiefair.com
You the reader/viewer will decide if kiefair.com stays alive. If I get sales, all profit (save my usual tithe if 10% of all profits) will go to saving KiefAir.com.The holiday season left me with not one sale. I hope we can do better on those sales and keep the site alive. Remember the power is yours to make it live or let the library die. Any image from my please bogart my art page is for sale except the maya portrait.
Buy here: https://www.etsy.com/shop/ArtofBreezyKiefair
This shop accepts Etsy Gift Cards.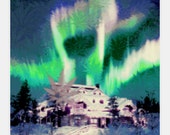 Other Products:
Try it free
Sample the beginning of this book for free
Deliver to your Kindle or other device
---
---
If you buy a new print edition of this book (or purchased one in the past), you can buy the Kindle edition for only
$0.99
(Save 90%). Print edition purchase must be sold by Amazon.
Learn more
.
Book Description
A poetry book centered on pot written by cannabis activist and artist under the influence, Breezy Kiefair. "Of Pain, poetry, and pot." Is a collection of cannabis centered poetry in a neobeatnik style. It includes updated versions of Allen Allen Ginsberg – Howls "howl" and "america", along with an update on "to whom it may concern" by Adrian Mitchell , a cannabis parody of Rifleman's Creed and many other poems that are all my own.
---
Product Details
File Size: 1518 KB
Print Length: 31 pages
Publisher: Breedheen ORilley, aka Breezy Kiefair; 1 edition (December 6, 2013)
Sold by: Amazon Digital Services, Inc.
Language: English
ASIN: B00FGF8WUY
Text-to-Speech: Enabled

X-Ray:

Not Enabled

Word Wise: Not Enabled
Lending: Enabled
Customer Reviews
6 Reviews

| | | |
| --- | --- | --- |
| 5 star: | |  (6) |
| 4 star: | |  (0) |
| 3 star: | |  (0) |
| 2 star: | |  (0) |
| 1 star: | |  (0) |
| | | |

Average Customer Review

Share your thoughts with other customers
Posted on 2015/01/10, in American Dream, Americans, and Pot, art, Art (Collection Category), art sales, artist under the influence of cannabis, Arts, audience attention, Breedheen O'Rilley Keefer, Breezy, Breezy Kiefair, Cancer, Cancer (Disease Or Medical Condition), Cannabidiol, Cannabis, cannabis, Cannabis (Drug), cannabis art, cannabis artists, cannabis cures cancer, cannabis issue, Cannabis Legalization, cannabis poetry, cannabis poets, co, Collecting, Colorado, Healing, Health, Hemp, Medical cannabis, United States and tagged Adrian Mitchell, Allen Ginsberg, Art, Art (Collection Category), art sales, artist under the influence of cannabis, Arts, Aurora Borealis, Breedheen O'Rilley Keefer, Breezy, Breezy Kiefair, Breezy Kiefiar, Cannabis, Cannabis (Drug), cannabis art, cannabis artists, Colorado, editorial, experience the experience, facebook, Green Living, Healing, healing process, Health, healthy-living, Hemp, herb experience, High Places, kiefair, Kiefair.com, kiefyart, literary lineage, Medical cannabis, medical marijuana, medicinal, Medicine, natural healing, nature, Online Writing, opinion, opportunity, People, Pot Pride, Pro-Legalization, Products, Religion and Spirituality, religious sacrament, research, the art of breezy kiefair, The Arts (Literature Subject), wealth, weed, Wellness, writing, writing and tagged American Dream. Bookmark the permalink. Leave a comment.