Category Archives:
freak brothers
in its present incarnation, 7 years old if you count the time it was breedheenorilleykeefer.com
Each step along our individual paths changes us. Some experiences grow body, mind, and soul. Other experiences cause those same parts of us to shrink and ache endlessly. The trick is to let each step teach you even if it pains you. When you dedicate yourself to a task with little hope of recognition or monetary gain, many steps on the path are painful. No matter how much you give or how many you touch, there are still more in need. We live in a harsh world. My hat/cancer bandana off to anyone on the path to healing themselves and/or helping a loved one get relief in the most natural way possible. It takes a lot of courage and resolve to reach the end of the modern medicine road and only be left with options you may be logically against (such as chemo). It's just as difficult to dutifully stand by and genuinely unconditionally love someone whose body is in decline.  
As difficult as those decisions are, being public about them makes those choices even harder, but the stories we tell and leave behind in this time when cannabis legality is in its infancy of revival are a testament to the plant, it healing and transformative powers, and the lives of those left searching for comfort when modern medicine can't offer it. Each of us who has chosen to tell our tale in the public forum of our day (the internet, or public eye in general) is living history. My endless gratitude to all those out there playing nurse to a loved one so limited in physical ability. Watching the cannabis world work to change from prohibition to test markets for medical use to states defying the federal government to decriminalize for adult use has been a heart twisting journey every step of the road. Please don't forget the chronically ill folks and their caregivers for each recreational bowl you enjoy or sell legally. We still have a long way to go to honor the people who put their entire lives and health on the line in order to create change. Let's begin by more and more programs to help the low income patients among us.
After many years of dedication to the cause of cannabis education and healing, This is the greatest need I see in the movement today: Just too many folks with too little resources and too much pain while the price of cannabis remains a burden to their largely ssi/ssd funded existences while pounds of useable cannabis are grown in the name of someone suffering and sold elsewhere by their "caregiver" for a profit. We must do better by the low income legal cannabis patient if we ever hope to legalize cannabis for medicinal or recreational use across the board. But as an individual, I can only offer individual mercy. Lately I've been giving free oil to individuals legal in Colorado and to cannabis charities such as
Greenfaith Ministries
. We need to see more of this kind of mercy. 
The Greenfaith community supports a wide range of outreach programs, including:
*At this time, these programs are available only to members in Colorado
Feel free to wander around Kiefair.com, wish the site a happy anniversary, comment on and share your favorite articles from years past. Also feel free to comment on this post for any improvements or changes you would like to see to the site. Moving forward, I have a project to preserve samples of products I make and products available in the market for future research. I imagine a time when we are looking back at this period in our shared history as the dawn of cannabis legalization. I imagine scientists wanting to know exactly what we were using. To preserve this history, the best, the good, the bad, and the ugly, I have procured slides and lab vials to make samples to carry on after us.
My next article covers making your own massage oils. As a preview for those eagerly awaiting the write up on that article, Let us have a look at the history of extracting healing compounds or scent compounds from various plants. This history is essential to understanding the next article from kiefair.com
I invite you to come and visit the site through a sampling of the most read articles. Scroll below the photo for the top read articles according to my site's stats, 2014 reading statistics. Let's take a look at what people are reading.
Now, some Honorable mentions.
The tale of one of many who has taken information they learned on kiefair.com and had the courage to use that knowledge to treat their own illnesses with it.
This post is not to debate with others about if J.R.R. Tolkien was a stoner or not. This post is for people who have already determined for themselves that he did like to suck on a weed pipe every now and again and who wonder about what is really in Lembas Bread.
A dog who teaches us that not every case is a clear success, but not every gift is wasted… we lost duke but ended up helping his owner.
Certainly one of our most controversial posts. Just check out the associated youtube commentary.
Fat Freddy has had a sore on his back for about 3 years and it would not heal! We started putting Rick Simpson Oil on it on November 23, 2011 then the next day we checked it and then checked it every 3 days afterwards, changing the oil and bandage every 3 days as well! I documented the process as long as I was the live in maid/nurse for the patient. (WARNING THIS IS GRAPHIC!)
I do not look like I have a single drop of Mediterranean blood in me, so why do i care about this rare genetic disorder? Because the color of skin is only skin deep. Because despite the pale appearance of my exterior,  I have the genetic ancestor from that part of the world who handed me this recessive trait. Because I have this disease and have to live with it…
Now, The Top 10 Most Read Posts
I was rather surprised this one made the countdown because the video series is as yet unfinished.
playlist on youtube: http://www.youtube.com/playlist?list=PLwc43UiVjiudD0DhoUELBfeHOamG_Hvtj
A set of videos in Tribute to the writing of Hannah Hurnard, "Hind's Feet on High Places" to Art of Breezy Kiefair i just put music and art to a book that has been a favorite since childhood… my mother used to read me that book…. call it a tribute to her and an introduction of the book to an audience that may otherwise remain unaware of it. I recommend it for anyone with anxiety or PTSD
This is the tale of how I lost my only child and had to watch the individual who logically was guilty walk free. I was rather surprised it made the most read articles list. May Westley's love and story live on. My maternal heart will never stop longing for what should have been.
8. Dixie Elixirs, Dixie Script, Dixie Dewdrops and The Clinic Colorado Review
Please also read:  Cannabis Activist Roland a Duby's Censored Wikipedia Article
Ronnie Lee Smith, aka Roland A Duby made much of Kiefair.com possible. In April 2014, he lost his battle with Leukemia after being falsely imprisoned by Yavapai county in Arizona. We got Ronnie out of jail, but only in time for him to die with a pipe in his hands. While Ronnie was alive, he tasked me to keep his oil making method alive. I have done my best to ensure I keep this task entrusted to me by making his method freely available to anyone willing to learn.
*****Note, I have not updated the review page in quite some time. Some of the dispensaries I have reviewed may no longer be in business. The quality at the locations I have reviewed may have changed due to a change in ownership, grower or extraction agreements. Nearly all of my reviews are of MEDICAL locations, so please check to see if they have a retail location before using any of these reviews for a vacation guide.
Here's to another Great Year!
Grateful Dead Throwing Stones
Check out our videos on Youtube
Do you use Kiefair.com? Do you support me giving out info on cannabis oil creation for free? Do you support my free oil program with the colorado cannabis charity known as Greenfaith Ministry? Well, you may be unaware that one little lady pays for all costs associated with KiefAir.com. The way the site stays afloat with its mini library of cannabis related reference information is through sales of art and books. Each year, I must make $300 in PROFITS from the art at my etsy store and my poetry book sales on amazon.com.
Have a look at some samples from my portfolio, all of these images may be purchased to support kiefair.com 
Please remember I only make pennies per art print I sell, so I need to sell a lot of pieces each year. I was very worried about keeping the site open for 2015. The holiday season left me with not one sale. But People pulled together, and We are all set to keep the site open through February 2016!
This is the tale of how I kept the site open this time… previous years, the money had come from my medication budget. This year was different… this happened because a long time patron gifted me $100 to bring the hosting fee bar a little lower, but he was a special case, my first patron ever who seems to still want to pay more for some ceramic figures I did when I was about 14. He always sends me some cash during the winter holidays and on my birthday. In truth this anonymous donor has been more of a father to me than my own. One of the few positive male role models i have had in mu life. The rule is to spend it on something for myself. I misbehaved this year and give the gift to you. This year I'm put it towards continuing to give the gift of information via kiefair.com . Pebbles Trippet, a prominent writer for Skunk Magazine bought a clutch of 4×6 limited edition Maya Angelou memorial prints. Other patrons got posters or 8×10 prints and we made our goal to keep the site open! My thanks to all Patrons!
This shop accepts Etsy Gift Cards.
details: 1. Make your selection at the following link:
https://www.facebook.com/kiefyart
2. Complete your transaction
here
and let the artist know what image you desire. Ms. Breezy will ship you a print in the size you desire right away!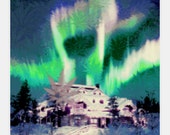 Other Products:
Try it free
Sample the beginning of this book for free
Deliver to your Kindle or other device
Of Pain, Poetry and Pot [Kindle Edition]
---
---
If you buy a new print edition of this book (or purchased one in the past), you can buy the Kindle edition for only
$0.99
(Save 90%). Print edition purchase must be sold by Amazon.
Learn more
.
Book Description
A poetry book centered on pot written by cannabis activist and artist under the influence, Breezy Kiefair. "Of Pain, poetry, and pot." Is a collection of cannabis centered poetry in a neobeatnik style. It includes updated versions of Allen Allen Ginsberg – Howls "howl" and "america", along with an update on "to whom it may concern" by Adrian Mitchell , a cannabis parody of Rifleman's Creed and many other poems that are all my own.
---
Product Details
File Size: 1518 KB
Print Length: 31 pages
Publisher: Breedheen ORilley, aka Breezy Kiefair; 1 edition (December 6, 2013)
Sold by: Amazon Digital Services, Inc.
Language: English
ASIN: B00FGF8WUY
Text-to-Speech: Enabled

X-Ray:

Not Enabled

Word Wise: Not Enabled
Lending: Enabled
Customer Reviews
6 Reviews

| | | |
| --- | --- | --- |
| 5 star: | |  (6) |
| 4 star: | |  (0) |
| 3 star: | |  (0) |
| 2 star: | |  (0) |
| 1 star: | |  (0) |
| | | |

Average Customer Review

Share your thoughts with other customers
Questions?
send a pm through facebook to this profile
email: breezyorilley@gmail.com
snail mail:
Bréedhéen O'Rilley Keefer
P.O. Box 849
Franktown, Colorado 80116
http://hipgnosis21.blogspot.com/2012/01/tea-partying-with-freak-brothers.html
FRIDAY, JANUARY 13, 2012
BY: Steve Bass
Whew!
These Occupy posts are far more difficult to pry from myself than their predecessors; the hands-on mechanics of putting the earlier stuff into practice in the present world, amongst the isolated pools of individuated consciousness we humans represent, each with his or her own vision of the whole, has been at the very least disorienting. I've lately revived an old motto i swiped from the good people at Oat Willie's down in
Austin, Texas
: Onward Through the Fog! How odd is it that i've recently connected with some folks that hark back to that place in ways that are deeply surreal. Oat Willie's and Fat Freddie will seem to be completely out of place in this bit, in which i mean to address the notion of cooperation amongst disparate factions, but not permanently i hope. By the end of this post, i hope to connect Occupy,
The Tea Party
, disparate passions, and yes, Hippies. It will be necessary to engage in some relatively surreal thinking.Last night on a new Facebook page, "UNITE: OCCUPY," (cap lock and all), i got into a conversation about this stuff started by a guy that asked whether anyone thought a joint event between Occupiers and Tea Partiers might be possible. Sure, i said, our
Colorado Springs
group had lots of Tea Partiers among its earliest enthusiasts, and although many have pulled away, there still exists a close association with many that veer sharply toward the Te Party camp, especially among
Ron Paul
supporters. The common ground Occupy shares with the Tea Party, at least t a grass root level, is substantial. There can be no doubt of the equally substantial differences. I suspect that it would take some pretty serious ideological barnstorming to bring the two camps together, but nothing prevents the groups from at least tentative discussion to find commonalities.Tonight our Occupy group staged a talk by Tea Party stalwart,
Constitutionalist
Mike Holler
. Mike seemed for all appearances to be an earnest and well-versed supporter of Constitutional "fundamentalism," if you will. He peppered his talk with lots of my favorite quotes from my favorite founding fathers. He got a little testy about the revisionist history his kids bring home from college early on–perhaps indicative of one point of separation between Occupiers and Tea Partiers. Some of those are important. Occupy is international, where the Tea Party can display degrees of jingoism. I, personally, respect the earnest efforts of our Enlightenment founders, but recognize that they were flawed, and aver that their document was dated by racist, sexist, and elitist provisions and thinking that they might be excused from by noting their temporal milieu. We don't have the same luxury. Occupy is legitimately grass root, supported by sweat and blood more than funded, where TP is, or at least became very quickly corporately funded "
AstroTurf
," disingenuously proffering libertarian ideals as a smoke screen for corporate license to plunder. Occupiers are  in my experience far more diverse than Tea Partiers. Socialist and Anarchist Occupiers are common, as are assorted races, genders, orientations, and religious persuasions, where Tea Partiers seem to my limited observation to be relatively homogeneously white Christian capitalist patriots. Mike interjected that both groups had been misrepresented by the media, and that seems likely to be so given that mainstream media seems content to misrepresent 'bout anything they report in this country, but
Fox news
and the rabid right like the Tea Party so much i have to wonder if he's fallen victim to a personal soft spot.Mike spoke eloquently enough in his effort to simplify the Constitution, focusing on issues of freedom, and state's rights. He said very little with which i could find disagreement. He pointed out two major points of confluence between Occupy and the Tea Party–
personal liberty
, and a rally-cry, "No more
Bailouts
!" I suspect he fastidiously avoided some points he knew or at least feared might be contentious, like for example the ludicrous assertions i've heard often that environmental warnings from the scientific community stem from some kind of Satanic control scheme from the–well just whom is never too clear. The Vatican or something. Commies, i guess. That just maybe the best way for Tea Partiers and Occupiers to interact, though, for now, concentrating on the common aversion to what amounts to
Fascism
. Interacting from that perspective could exclude much conversation. It could put the Tea Party in the same position as the Occupy movement, after their Fascist sponsors withdraw in horror. Whatever. We Occupiers got on just fine with Tea Party Mike–"Mr. Constitution."Mike largely expressed notions we Occupiers could embrace. I suppose he could have done a bit of research and tailored his speech toward that  end, but i think we just agree; he seemed a grassroot kind of guy, to me. He briefly alluded to schisms within the Tea Party, and there's no sensible reason to avoid acknowledging the same within Occupy. Last night's event was attended by Occupy people that have had such extreme altercations in their attempts to wrestle a semblance of ideological unity from a stubbornly liquid platform that it could easily enough have disintegrated into bedlam. I attended with my dear friend Thomas, with whom i often disagree. In fact, he and i often disagree so strongly that sometimes i feel like smacking him in back of the head. I expect he feels the same way about me at times. Maybe much of the time. Take note, war-mongers of the world: Thomas is a great guy, and even though we disagree with one another, sometimes strongly, 
neither of us has smacked the other in back of the head.
 Get it?So here we were last night, disparate Occupiers engaging a Tea Party mouthpiece in a room full of people that have all experienced the vagaries of human interaction under a fairly pressurized circumstance over the past few months. No butterflies fluttered around the room, but no one worked up a bickering session, either.  We worked together. All of us. One could recall the old adage that "
The enemy of my enemy is my friend
," but that would be devolution. I prefer to imagine that those with arguments present recognized the futility of scrapping amongst friends, if only below the radar of their Egos. Whether my nobler hopes for those pained souls in the room last night are valid or not, the assertions i made in these non-pages well before Occupy began remain true. 
The system we wrestle against is collapsing around our heads
. 
And
 the solution is spiritual, to a far greater extent than it is temporal.
Fat Freddy
 is a comic book character that lives in Denver. Seriously. I met him a little while ago. (This only seems out of place, i promise.) Mr. Constitution Mike Holler expressed the opinion last night that our American republic, our constitutional federation of states, is in its final throes; that we are in a position where, " it's too late to save the country, but too early to start shooting." Mike seemed tentative in expressing his hope that God might pull some kind of supernatural rabbit from his celestial hat to resolve our monumental national woes. I expect he feared perturbing the often non-Christian sensibilities of the Occupiers. He needn't have worried quite so much–we may be largely skeptical of literal interpretations, but we're pretty tolerant of that sort of thing. When i met Fat Freddy–an icon of counter-cultural activism important to me since childhood, an old-school Hippie with connection to the most famous and infamous of that crowd–he singled me out and pulled me aside to explain in some detail his expectation for a spiritual upheaval in coming days. Freddy's taken up with the 
Urantia Book
, a tomei've heard Christians disparage as devilish. I couldn't see anything devilish about what he showed me. He earnestly explained his expectation for resolution. Soon.We had come to Denver to talk about foreclosures and bank jiggery-pokery with another guy, and pulled up at Freddy's house without knowing it. It just happened that way. These old Hippies like Tea Party fave, Ron Paul. (Follow along, now, i know it's weird, and yeah, i know a lot of Occupiers don't like Paul; i'm not sure about him myself). Also in attendance at that meeting was a woman i had been conversing with on line for quite a while in the context of Occupy. It took me nearly through the whole meeting to recognize her, because i knew her to live down in the Four Corners neighborhood of Colorado. She lives at Freddy's now. This juxtaposition is so weird that now i'm expecting the Mad Hatter, or Lewis Carroll himself to pop up at some meeting quoting from 
Jabberwocky
. Mike Holler holds out for resolution to  the country's woes in a traditional Christian context. 
My own suspicion, shared with J.B.S. Haldane,  is that the Universe is not only queerer than we suppose, but queerer than we can suppose.
 But somewhere in the mix i am convinced that some divine
Thing
 many of us think of as God is deeply interested in the little proceedings here on our little blue marble and that our interactions are subsequently and necessarily thus influenced.
We live right here. We have no choice but  to manage things on a coarse, physical level; but we also live, i think, on an overlapping and  less tangible plane, where we have more influence than we might ordinarily imagine. At the same time, things seem to occur there without our conscious direction. We'll need to keep plugging away at things like grasping the Constitution, and taking on massive, quixotic quests like fighting banks and a world full of renegade, intransigent governments and power brokers, not to mention our own internal battles, as finely defined as within our own Souls. We'll need to recognize the Truth in one another, even when it's obscured by a bunch of worldly disagreement and fog. And so far as i can tell, were learning. Whatever that means.
Related articles