Blog Archives
in its present incarnation, 7 years old if you count the time it was breedheenorilleykeefer.com
Each step along our individual paths changes us. Some experiences grow body, mind, and soul. Other experiences cause those same parts of us to shrink and ache endlessly. The trick is to let each step teach you even if it pains you. When you dedicate yourself to a task with little hope of recognition or monetary gain, many steps on the path are painful. No matter how much you give or how many you touch, there are still more in need. We live in a harsh world. My hat/cancer bandana off to anyone on the path to healing themselves and/or helping a loved one get relief in the most natural way possible. It takes a lot of courage and resolve to reach the end of the modern medicine road and only be left with options you may be logically against (such as chemo). It's just as difficult to dutifully stand by and genuinely unconditionally love someone whose body is in decline.  
As difficult as those decisions are, being public about them makes those choices even harder, but the stories we tell and leave behind in this time when cannabis legality is in its infancy of revival are a testament to the plant, it healing and transformative powers, and the lives of those left searching for comfort when modern medicine can't offer it. Each of us who has chosen to tell our tale in the public forum of our day (the internet, or public eye in general) is living history. My endless gratitude to all those out there playing nurse to a loved one so limited in physical ability. Watching the cannabis world work to change from prohibition to test markets for medical use to states defying the federal government to decriminalize for adult use has been a heart twisting journey every step of the road. Please don't forget the chronically ill folks and their caregivers for each recreational bowl you enjoy or sell legally. We still have a long way to go to honor the people who put their entire lives and health on the line in order to create change. Let's begin by more and more programs to help the low income patients among us.
After many years of dedication to the cause of cannabis education and healing, This is the greatest need I see in the movement today: Just too many folks with too little resources and too much pain while the price of cannabis remains a burden to their largely ssi/ssd funded existences while pounds of useable cannabis are grown in the name of someone suffering and sold elsewhere by their "caregiver" for a profit. We must do better by the low income legal cannabis patient if we ever hope to legalize cannabis for medicinal or recreational use across the board. But as an individual, I can only offer individual mercy. Lately I've been giving free oil to individuals legal in Colorado and to cannabis charities such as
Greenfaith Ministries
. We need to see more of this kind of mercy. 
The Greenfaith community supports a wide range of outreach programs, including:
*At this time, these programs are available only to members in Colorado
Feel free to wander around Kiefair.com, wish the site a happy anniversary, comment on and share your favorite articles from years past. Also feel free to comment on this post for any improvements or changes you would like to see to the site. Moving forward, I have a project to preserve samples of products I make and products available in the market for future research. I imagine a time when we are looking back at this period in our shared history as the dawn of cannabis legalization. I imagine scientists wanting to know exactly what we were using. To preserve this history, the best, the good, the bad, and the ugly, I have procured slides and lab vials to make samples to carry on after us.
My next article covers making your own massage oils. As a preview for those eagerly awaiting the write up on that article, Let us have a look at the history of extracting healing compounds or scent compounds from various plants. This history is essential to understanding the next article from kiefair.com
I invite you to come and visit the site through a sampling of the most read articles. Scroll below the photo for the top read articles according to my site's stats, 2014 reading statistics. Let's take a look at what people are reading.
Now, some Honorable mentions.
The tale of one of many who has taken information they learned on kiefair.com and had the courage to use that knowledge to treat their own illnesses with it.
This post is not to debate with others about if J.R.R. Tolkien was a stoner or not. This post is for people who have already determined for themselves that he did like to suck on a weed pipe every now and again and who wonder about what is really in Lembas Bread.
A dog who teaches us that not every case is a clear success, but not every gift is wasted… we lost duke but ended up helping his owner.
Certainly one of our most controversial posts. Just check out the associated youtube commentary.
Fat Freddy has had a sore on his back for about 3 years and it would not heal! We started putting Rick Simpson Oil on it on November 23, 2011 then the next day we checked it and then checked it every 3 days afterwards, changing the oil and bandage every 3 days as well! I documented the process as long as I was the live in maid/nurse for the patient. (WARNING THIS IS GRAPHIC!)
I do not look like I have a single drop of Mediterranean blood in me, so why do i care about this rare genetic disorder? Because the color of skin is only skin deep. Because despite the pale appearance of my exterior,  I have the genetic ancestor from that part of the world who handed me this recessive trait. Because I have this disease and have to live with it…
Now, The Top 10 Most Read Posts
I was rather surprised this one made the countdown because the video series is as yet unfinished.
playlist on youtube: http://www.youtube.com/playlist?list=PLwc43UiVjiudD0DhoUELBfeHOamG_Hvtj
A set of videos in Tribute to the writing of Hannah Hurnard, "Hind's Feet on High Places" to Art of Breezy Kiefair i just put music and art to a book that has been a favorite since childhood… my mother used to read me that book…. call it a tribute to her and an introduction of the book to an audience that may otherwise remain unaware of it. I recommend it for anyone with anxiety or PTSD
This is the tale of how I lost my only child and had to watch the individual who logically was guilty walk free. I was rather surprised it made the most read articles list. May Westley's love and story live on. My maternal heart will never stop longing for what should have been.
8. Dixie Elixirs, Dixie Script, Dixie Dewdrops and The Clinic Colorado Review
Please also read:  Cannabis Activist Roland a Duby's Censored Wikipedia Article
Ronnie Lee Smith, aka Roland A Duby made much of Kiefair.com possible. In April 2014, he lost his battle with Leukemia after being falsely imprisoned by Yavapai county in Arizona. We got Ronnie out of jail, but only in time for him to die with a pipe in his hands. While Ronnie was alive, he tasked me to keep his oil making method alive. I have done my best to ensure I keep this task entrusted to me by making his method freely available to anyone willing to learn.
*****Note, I have not updated the review page in quite some time. Some of the dispensaries I have reviewed may no longer be in business. The quality at the locations I have reviewed may have changed due to a change in ownership, grower or extraction agreements. Nearly all of my reviews are of MEDICAL locations, so please check to see if they have a retail location before using any of these reviews for a vacation guide.
Here's to another Great Year!
Grateful Dead Throwing Stones
Check out our videos on Youtube
Do you use Kiefair.com? Do you support me giving out info on cannabis oil creation for free? Do you support my free oil program with the colorado cannabis charity known as Greenfaith Ministry? Well, you may be unaware that one little lady pays for all costs associated with KiefAir.com. The way the site stays afloat with its mini library of cannabis related reference information is through sales of art and books. Each year, I must make $300 in PROFITS from the art at my etsy store and my poetry book sales on amazon.com.
Have a look at some samples from my portfolio, all of these images may be purchased to support kiefair.com 
Please remember I only make pennies per art print I sell, so I need to sell a lot of pieces each year. I was very worried about keeping the site open for 2015. The holiday season left me with not one sale. But People pulled together, and We are all set to keep the site open through February 2016!
This is the tale of how I kept the site open this time… previous years, the money had come from my medication budget. This year was different… this happened because a long time patron gifted me $100 to bring the hosting fee bar a little lower, but he was a special case, my first patron ever who seems to still want to pay more for some ceramic figures I did when I was about 14. He always sends me some cash during the winter holidays and on my birthday. In truth this anonymous donor has been more of a father to me than my own. One of the few positive male role models i have had in mu life. The rule is to spend it on something for myself. I misbehaved this year and give the gift to you. This year I'm put it towards continuing to give the gift of information via kiefair.com . Pebbles Trippet, a prominent writer for Skunk Magazine bought a clutch of 4×6 limited edition Maya Angelou memorial prints. Other patrons got posters or 8×10 prints and we made our goal to keep the site open! My thanks to all Patrons!
This shop accepts Etsy Gift Cards.
details: 1. Make your selection at the following link:
https://www.facebook.com/kiefyart
2. Complete your transaction
here
and let the artist know what image you desire. Ms. Breezy will ship you a print in the size you desire right away!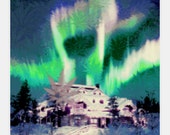 Other Products:
Try it free
Sample the beginning of this book for free
Deliver to your Kindle or other device
Of Pain, Poetry and Pot [Kindle Edition]
---
---
If you buy a new print edition of this book (or purchased one in the past), you can buy the Kindle edition for only
$0.99
(Save 90%). Print edition purchase must be sold by Amazon.
Learn more
.
Book Description
A poetry book centered on pot written by cannabis activist and artist under the influence, Breezy Kiefair. "Of Pain, poetry, and pot." Is a collection of cannabis centered poetry in a neobeatnik style. It includes updated versions of Allen Allen Ginsberg – Howls "howl" and "america", along with an update on "to whom it may concern" by Adrian Mitchell , a cannabis parody of Rifleman's Creed and many other poems that are all my own.
---
Product Details
File Size: 1518 KB
Print Length: 31 pages
Publisher: Breedheen ORilley, aka Breezy Kiefair; 1 edition (December 6, 2013)
Sold by: Amazon Digital Services, Inc.
Language: English
ASIN: B00FGF8WUY
Text-to-Speech: Enabled

X-Ray:

Not Enabled

Word Wise: Not Enabled
Lending: Enabled
Customer Reviews
6 Reviews

| | | |
| --- | --- | --- |
| 5 star: | |  (6) |
| 4 star: | |  (0) |
| 3 star: | |  (0) |
| 2 star: | |  (0) |
| 1 star: | |  (0) |
| | | |

Average Customer Review

Share your thoughts with other customers
Questions?
send a pm through facebook to this profile
email: breezyorilley@gmail.com
snail mail:
Bréedhéen O'Rilley Keefer
P.O. Box 849
Franktown, Colorado 80116
Atmos Rx Vaporizer Review &
Dixie Med-A-Mints vs.
Growing Kitchen's Chill Pills
~~~~~~~~~~~~~~~~~~~~~~~~~~~~~~~~~~~~~~~~~~~~~~~~~~~~~~~~~
Review: 5 of 10 Medicinal Leaves Awarded
These mints are of very low impact on the medicinal value scale. The first ingredients are xylitol and sorbitol making them a low sugar medicated treat suitable for diabetics. There is also an organic blend of peppermint leaf, holy basil, chamomile, lemon balm, and catnip that is ahead of cannabis oil in the ingredients list. Other ingredients include conjugated linoleic acid, organic vanilla bean powder, organic vanilla extract and natural peppermint oil. Each mint offers "approx. 10mg active cannabinoids"

about Dixie Elixirs
About
The Premier Cannabis Infused Health and Wellness Brand – the patient's choice for alternative
MMJ
treatment. 
www.dixieelixirs.com
 | (866) 928-1623
Description
Dixie Elixirs & Edibles™ has been providing alternative medicated relief for patients in Colorado since 2009. Our THC-infused products are sold only through licensed medical marijuana centers in Colorado in compliance with CO HB 1284. Dixie products provide the strength, taste and discretion desired by MMJ patients. Find out more at www.dixieelixirs.com.
General Information
Dixie Elixirs & Edibles™ is the premier THC-infused medicinal beverage and medicated edibles company. Based in Denver, Colorado, Dixie makes a delicious selection of medicated beverages and food items. Dixie Elixirs & Edibles™ are only available through licensed MMCs in the state of Colorado.
In April of 2012, Dixie Elixirs & Edibles became part of Medical Marijuana Inc.

https://www.facebook.com/DixieElixirs
homepage: http://dixieelixirs.com/

Phone (866) 928-1623
Email info@dixieelixirs.com

med a mints product page:

Dixie Med-a-mints
MED•a•mints are cannabis infused mints that alkalize, detoxify and nourish your body. MED•a•mints are made of a synergistic blend of organic herbs and spices like vanilla, green tea, tulsi, nettles, catnip, cinnamon, ginger, cardamom and peppermint. These pure ingredients are blended with premium Cannabis strains for either daytime or night time use. MED•a•mints are perfect for patients who are serious about their medicine.
http://dixieelixirs.com/products/dixie-med-a-mints/
Med a mints independent websites:
http://www.med-a-mints.com/
http://www.catnipcannabis.com/
previous reviews of dixie elixirs products:
https://kiefair.com/2012/12/18/dixie-elixirs-dixie-script-dixie-dewdrops-and-the-clinic-colorado-review/
~~~~~~~~~~~~~~~~~~~~~~~~~~~~~~~~~~~~~~~~~~~~~~~~
The Growing Kitchen Chill Pills
9 of 10 Medicinal Leaves Awarded
Both the Sublime Sativa Spearmint Chill Pills and the Heavenly Honey Lemon Indica Chill pills pack a medication punch that you would not expect for the  size. 10 mg of  active THC per pill and a variable amount of active CBD that is tested and listed on each tin's batch (varying from 2.5 mg to around 10 mg ). The ingredient list for these treats indicates they are higher in sugar and diabetics may wish to watch their sugar levels on thes…. Ingredients are: pure cane sugar, filtered water, light corn syrup, natural flavoring, and cannabis.
They could use a bit of work on the flavor of the honey lemon chill pills… they remind me of how PLEDGE cleaner smells, but are still palatable. These mints earn a 9 of 10 for their medicinal value.
The Sublime Spearmint Sativa variety is very tasty.
These mints are not meant for severe pain. I have been using them when I am out and about and cannot toke to treat the pain until I can get home and toke. They are excellent for trips to the grocery store or anywhere that you may wish to medicate discretely so you can finish your tasks.
About
The Growing Kitchen produces the finest MMJ infused Edibles,
Apothecary
, and Concentrate products. We do so with only the finest all-natural ingredients while promoting a safe, healthy, and sustainable environment for patients and our community.

facebook: https://www.facebook.com/thegrowingkitchen

Phone 303-578-8454
Email thegrowingkitchen@gmail.com
Website http://thegrowingkitchen.org/
previous reviews for the growing kitchen
https://kiefair.com/2013/04/07/boulder-county-dispensaries/
~~~~~~~~~~~~~~~~~~~~~~~~~~~~~~~~~~~~~~~~~~~~~~~~~~~~~~~
Atmos RX Vaporizer with Dry Herb Kit
9 of 10 medicinal leaves awarded
A patron got this vaporizer for me to help deal with the difficulties of living with roomates who are not as into the herbal life as myself. I adore it. I tend to use high quality cold water extraction hash (bubble hash) in the dry herb chamber. I do not have a good opinion of the prefilled chambers that are available for this vaporizer, but it is great for indoor use. Leaves little smell.

Atmos Rx information
specific product being reviewed: http://mobile.atmosrx.com/Atmos-Dry-Herb-Kits/Atmos-RX-Dry-Herb-Kit-%E2%80%93-Purple/flypage.tpl.html
Contact Information
Related articles
Lafayette
_____________________________________________________
website: http://www.herbalwellnesscolorado.com/#!
400 West South Boulder Road Ste 2700
Lafayette, Co 80026
303-665-5599
date of purchase: March 22, 2013 05:21pm
1 Cram Chem Dawg Caviar $20
3.5 Grams Grunk $40
Discount $7
total with tax $57.45
Chem Dawg Caviar the member price listed for this top shelf med was $12 per gram. The Member price per 1/8 oz of flowers was listed as $35.  Since it was my first time in, I was offered member pricing which I clearly did not get as evidenced by the receipt. I'll give the Chem Dawg Caviar a 10 of 10 medicinal leaves. It was everything I expected from a top shelf medication. The Grunk I will give a rating of 6 of 10 leaves, it was adequate, but nothing special. There was a nice feel to this dispensary, with autographed photos of all sorts of famous people hanging on the walls of both the waiting room and bud-room.  I was of course flattered when I mentioned Kiefair.com and one of the bud-tends knew of my work. Had there not been a discrepancy of member prices they promised and actual prices paid on the receipt  I might have been happy to sign this dispensary as my caregiver. They are located within the town where I live, and the convenience factor is a strong draw. The medication was adequate, but it's my feeling if they will fudge a price the first time I am in the door, then maybe they should just be a dispensary I frequent for a bit of hold over medicine on occasion.
Posts about the visits and the products:
________________________________
Breedheen Trembling O'Rilley of The Art of Breezy Kiefair, an artist under the influence of cannabis would like to thank Ms. Alice Furey for purchasing 2 prints! She's asked me to hold them until she is in more stable enviorons, but she gave me faith to draw my last bit of cash out of the account and grab 1/8oz + a gram and the budtend recognized me so they gave me a free fatty to boot…. seems like the universe is smiling on me for all this "taking care of business" I've been doing… have a blessed evening!
________________________________
Virtual tokes of "grunk" from herbal wellness llc… One of the budtends knew my Writing work in there 😉 i was honored when she said she was honored tomeet me in the flesh. Weed's up to my standards too…
________________________________
Chem dawg caviar…. i got 1 gram of this tippy top shelf sativa coated in extra crystals for a steal at $12 , and 1/8 oz of Grunk (grape ape x skunk #1) for $41 (plus tax) from herbal wellness LLC on 03/22/2013. these meds will last me 4 more days if I stick to my rations and pain doesn't spike. In the meantime, I try to make art print sales to pay for next week's meds
http://www.herbalwellnesscolorado.com/#!gallery/photostackergallery1=7 — at 400 w south boulder road ste 2700 Lafayette, C0 80026.

Jeff Baldessari

 You are so lucky to live in a medicinal cannabis state. Here in NC we are still fighting to get it legalized. Medicinal use is not considered in a court case as a legal defense!

Breezy Kiefair

 I am indeed lucky 

Jeff Baldessari

 and i never forget that… you keep fighting to make it better there…. up here in the Rockies, we are just as bit further down the path…
Boulder
_____________________________________________________
website: http://greentreemedicinals.com/
5565 Arapahoe Ave,
Boulder CO, 80303
303-440-6700
303-440-6702 fax
greentreeboulder@gmail.com
Date of purchase March 29, 2013
3.5 grams Kandy Kush  $25
1 preroll Hashplant x Super Silver Haze FREE
2 Prerolls Space Dawg $3.50
Purchase total with tax $29.90
The Environment inside  Green Tree Medicinals Was open, spacious and inviting. The bud-room was large, open, and well staffed. The budtends were friendly and knowledgeable. I was able to pass on a tip to them about a product that will likely help their patients. The joints were low cost, and also low potency. One can't really complain when the joints are nearly a gram in weight and only $3.50 each. The Kandy Kush was a very nice medication that I will rate at  9 of 10 medicinal leaves. I may have been happy to sign this dispensary as my caregiver but for the distance needed to be traveled each time I needed some medication.
Posts about the visits and the products:
________________________________
Thanks to my art patrons for footing the bill for 1/8oz plus 3 joints (one was gratis) from green tree medicinals located at 5565 Arapahoe ave in boulder… 303 440 6700. The price for all these meds? just under $30… We will see what the quality is like when i get home. the 1/8 is indo, 2 Js are hybrids, And one j is a sativa for an antidepressant in the mornings.
________________________________
Sending virtual hits of hashplant x super silver haze

________________________________
Virtual tokes of my sacramental easter grass… Cinderella 99 x space queen in a preroll
________________________________
Louisville
_____________________________________________________
A Post Before heading into the Louisville stores:
i'm thinking of grabbing some patron paid for pain meds from a dispensary in Louisville, Colorado… what say you… shall it be Alter Meds or Compassionate Pain Management ? I am still looking for a new caregiver and I have 18 plants that someone can grow for me.
______________________________
1156 W. Dillon Rd #3
Colony Square II Shopping Center at Dillon Rd. and McCaslin,
Louisville, CO
80027
720-389-6313
date of purchase: 4/2/2013
1 Gram Mountain Gold $14
price with tax $15.18
I'm going to give the Mountain Gold strain from Altermeds a 10 of 10 medicinal leaves. The waiting room and bud-room of Altermeds was professional, spacious and inviting. The male bud-tends were friendly and knowledgeable. I was not impressed with the variety of their selection, although perhaps I was just in on a day when they were waiting on new arrivals. All the meds I looked at appeared to be of high quality and medicine I would have been happy to bring home. I may have signed this dispensary as my caregiver but for it's proximity to the dispensary that I did end up signing as my caregiver. I am sure I will be back into Altermeds sometime soon if I want a little change in my medication. They are within one block of my new caregiver, so I am sure just based on me being in the area those boys will be seeing me again.
Some Posts about the meds:
________________________________
i'm really liking this "mountain gold" strain from Altermeds $15.18 per gram with tax.
1156 W. Dillon Rd #3
Colony Square II Shopping Center at Dillon Rd. and McCaslin,
Louisville, CO
80027

Monday – Saturday 11-7*
Sunday 12 – 5
http://www.altermeds.com/

AlterMeds – Medical Marijuana Dispensary in Louisville, CO

Website for AlterMeds in Louisville, CO. Best Boulder County Medical Cannabis/Marijuana Dispensary.
________________________________
Altermeds gave me a sample bag of "Gaia"s Garden Canna Fish Candies" Now as you can imagine, I expected something more like Sweedish Fish candy. These were hard candies with a decent flavor except the food coloring was evident in the flavor of the candy. I would agree that they are about 10mg of active cannabinoid compounds per fish. I'm glad these were a sample because the chemical taste of the food coloring would have made me angry if I had paid for the product. Over all, I give it a 4 of 10 medical leaves. The medication is there (low potency for a person like me), the quality of flavor I bet is awesome in a candy with no food coloring or dye. This is a product containing corn syrup, so if you are someone who avoids those kinds of things, avoid this prdouct. This product says it is made with phoenix tears… i wonder if someone has spoken to them about using that "trademarked" name on their packaging.

from the product website
Gaia's Fish 100mg(6) 1.4oz
One of our hard candies in Fish-form- 10 fish, 10mgTHC per fish, flavor options of mixed fruit, cinnamon, and Peppermint.

http://gaiasgardengroup.com/food-products/

Products – Gaia's Garden

gaiasgardengroup.com

Product NameLevelWeightTKO Bar200mg(10)4ozMarshmallow and peanut butter join together for a solid combo followed by a potent peanut-caramel punch, sure to bring relief to even the heavy hitters.Rainbow Kaos Krunch35mg(3)2.5ozA fruity-colorful crunch of a candy bar that's sure to revive and provide r…

Medicine Socks

 Thanks for the review. I like the idea of medicinal edibles, but the way my bod responds to such "treats" I have to be careful to go easy on the things I get reactions to. So, sigh, I avoid corn syrup based candies with dyes in them, but every time someone comes up with a medical edible like that, that I wouldn't eat unless I wanted to feel worse, I think about how to make something similar with all good for you ingredients. I may not be able to taste the chemicals I'm sensitive to per se, but I sure do experience their effects.

Breezy Kiefair

 Yes one can taste food coloring especially if used in excess. If the candy turns your tongue a color, Its probably in excess.

Medicine Socks

 and why would someone named gaia use a bs gov subsidized product like corn sugar anyway? oh, right, i know. cheap is the bottom line, but sometimes quality does matter

Medicine Socks

 thinking of pixie sticks and all those colorful tongues of childhood

David Bryant Green

 Oh gee it's got high fructose corn syrup in it ? .. …. Wow I never thought about the red color as being a dye ..

Breezy Kiefair

 medible makers for the most part need to put better quality ingredients in there. Corn syrup, Tons of dyes and sugars are not high on a doctors list of foods sick people should be eating… Medicated or not.

David Bryant Green

 Yeah , I was just thinking about that .. Those are some things that I've cut from my diet .. It's amazing how much that stuff affects a person particularly those who are sugar sensitive ..

Medicine Socks

 I knew an autistic kid who'd obsess on red licorice. shoelaces, ya know? Despite the fact that eating the red candy obviously made him bounce off the walls and could wack him out for hours, sometimes even days, he craved it and would bug his poor mother and work on her til she gave in and let him have more. it was hard to watch, like watching a junkie wheeling and dealing for another jag. he could be so focused and determined about it, then eat the licorice and turn into a screaming little ape.

Breezy Kiefair

 Cannabis flavors marry better with savory flavors Anyway…. We should be selling infused butters and oils for use at home… And many folks do carry it… But most displays are full of junk food.
________________________________
1116-7 West Dillon Road
Louisville, Co 80027
303-665-5596
dates of purchase: 4/2/2013
1 gram Chocolate Chunk $7.14
1.5 Grams Sensi Star $10.71
1 gram Purple Kush $7.14
total with tax $24.37
The waiting room and bud-rooms at CPM are inviting. There are individual bud rooms with chairs for patient comfort. The staff are very friendly and knowledgeable. I have been happy with every strain I have brought home from their location so far. I will give the Chocolate Chunk an 8 of 10 medicinal leaves, the Sensi Star is a perennial favorite of mine no matter the grower, and I will give it a 9 of 10 medicinal leaves. The  Purple  Kush has a very nice flavor and gets a 9 of 10 medicinal leaves as well. I was also given samples of  a medicinal salve and some pills from The Growing Kitchen. On another visit on 4/4/13 I also  picked up some of their Bubble Hash Concentrates. I will give their Mazar bubble hash a 10 of 10 medicinal Leaves and I will also award 10 of 10 medicinal leaves to their Sour Diesel Bubble Hash. I give a 10 of 10 Medicinal leaves to Compassionate Pain Management's staff as well for service and Politeness. I have signed these folks as my caregiver (4/4/13) and I look forward to sampling more of their service and products.
Some Posts about the meds:
________________________________
________________________________
I just signed up for a new caregiver and bought enough meds with money earned from my intellectual property to last at least a week or more with no needto ration. I feel blessed.
________________________________
Virtual tokes of sativa strain "mothers finest" topped with some "mazar" (80i/20) bubble hash from compassionate pain Management in louisville, Co
________________________________
________________________________
I have my new caregiver seeing if they can get this product into my hot little hands…. I have an inquiring mind who wants to know the value of this specific product who has been asking me to review it for months.
_______________________________
______________________________
i'm about to try 2 of the Perfect Peace Pain pills from The Growing Kitchen these were given to me as a sample from CPM in Louisville
from their website:
Low dose apothecary
perfect peace pain pills (Hybrid)
gentle and calming herbal pain and anxiety relief

active thc/cbd
102.8mg/2.2mg
$20

The Growing Kitchen

thegrowingkitchen.org

topical deep tissue rub for soreness, inflamed joints, muscles, lower back, temples, or P.M.S. related pain, also makes a powerful decongestant — try on chest, temples or a pinch in the bath

Breezy Kiefair

 soothing to the stomach, but not overly potent… i knew they were below my normal potency levels before i swallowed them. 4 of  10 medicinal leaves
______________________________