Blog Archives
in its present incarnation, 7 years old if you count the time it was breedheenorilleykeefer.com
Each step along our individual paths changes us. Some experiences grow body, mind, and soul. Other experiences cause those same parts of us to shrink and ache endlessly. The trick is to let each step teach you even if it pains you. When you dedicate yourself to a task with little hope of recognition or monetary gain, many steps on the path are painful. No matter how much you give or how many you touch, there are still more in need. We live in a harsh world. My hat/cancer bandana off to anyone on the path to healing themselves and/or helping a loved one get relief in the most natural way possible. It takes a lot of courage and resolve to reach the end of the modern medicine road and only be left with options you may be logically against (such as chemo). It's just as difficult to dutifully stand by and genuinely unconditionally love someone whose body is in decline.  
As difficult as those decisions are, being public about them makes those choices even harder, but the stories we tell and leave behind in this time when cannabis legality is in its infancy of revival are a testament to the plant, it healing and transformative powers, and the lives of those left searching for comfort when modern medicine can't offer it. Each of us who has chosen to tell our tale in the public forum of our day (the internet, or public eye in general) is living history. My endless gratitude to all those out there playing nurse to a loved one so limited in physical ability. Watching the cannabis world work to change from prohibition to test markets for medical use to states defying the federal government to decriminalize for adult use has been a heart twisting journey every step of the road. Please don't forget the chronically ill folks and their caregivers for each recreational bowl you enjoy or sell legally. We still have a long way to go to honor the people who put their entire lives and health on the line in order to create change. Let's begin by more and more programs to help the low income patients among us.
After many years of dedication to the cause of cannabis education and healing, This is the greatest need I see in the movement today: Just too many folks with too little resources and too much pain while the price of cannabis remains a burden to their largely ssi/ssd funded existences while pounds of useable cannabis are grown in the name of someone suffering and sold elsewhere by their "caregiver" for a profit. We must do better by the low income legal cannabis patient if we ever hope to legalize cannabis for medicinal or recreational use across the board. But as an individual, I can only offer individual mercy. Lately I've been giving free oil to individuals legal in Colorado and to cannabis charities such as
Greenfaith Ministries
. We need to see more of this kind of mercy. 
The Greenfaith community supports a wide range of outreach programs, including:
*At this time, these programs are available only to members in Colorado
Feel free to wander around Kiefair.com, wish the site a happy anniversary, comment on and share your favorite articles from years past. Also feel free to comment on this post for any improvements or changes you would like to see to the site. Moving forward, I have a project to preserve samples of products I make and products available in the market for future research. I imagine a time when we are looking back at this period in our shared history as the dawn of cannabis legalization. I imagine scientists wanting to know exactly what we were using. To preserve this history, the best, the good, the bad, and the ugly, I have procured slides and lab vials to make samples to carry on after us.
My next article covers making your own massage oils. As a preview for those eagerly awaiting the write up on that article, Let us have a look at the history of extracting healing compounds or scent compounds from various plants. This history is essential to understanding the next article from kiefair.com
I invite you to come and visit the site through a sampling of the most read articles. Scroll below the photo for the top read articles according to my site's stats, 2014 reading statistics. Let's take a look at what people are reading.
Now, some Honorable mentions.
The tale of one of many who has taken information they learned on kiefair.com and had the courage to use that knowledge to treat their own illnesses with it.
This post is not to debate with others about if J.R.R. Tolkien was a stoner or not. This post is for people who have already determined for themselves that he did like to suck on a weed pipe every now and again and who wonder about what is really in Lembas Bread.
A dog who teaches us that not every case is a clear success, but not every gift is wasted… we lost duke but ended up helping his owner.
Certainly one of our most controversial posts. Just check out the associated youtube commentary.
Fat Freddy has had a sore on his back for about 3 years and it would not heal! We started putting Rick Simpson Oil on it on November 23, 2011 then the next day we checked it and then checked it every 3 days afterwards, changing the oil and bandage every 3 days as well! I documented the process as long as I was the live in maid/nurse for the patient. (WARNING THIS IS GRAPHIC!)
I do not look like I have a single drop of Mediterranean blood in me, so why do i care about this rare genetic disorder? Because the color of skin is only skin deep. Because despite the pale appearance of my exterior,  I have the genetic ancestor from that part of the world who handed me this recessive trait. Because I have this disease and have to live with it…
Now, The Top 10 Most Read Posts
I was rather surprised this one made the countdown because the video series is as yet unfinished.
playlist on youtube: http://www.youtube.com/playlist?list=PLwc43UiVjiudD0DhoUELBfeHOamG_Hvtj
A set of videos in Tribute to the writing of Hannah Hurnard, "Hind's Feet on High Places" to Art of Breezy Kiefair i just put music and art to a book that has been a favorite since childhood… my mother used to read me that book…. call it a tribute to her and an introduction of the book to an audience that may otherwise remain unaware of it. I recommend it for anyone with anxiety or PTSD
This is the tale of how I lost my only child and had to watch the individual who logically was guilty walk free. I was rather surprised it made the most read articles list. May Westley's love and story live on. My maternal heart will never stop longing for what should have been.
8. Dixie Elixirs, Dixie Script, Dixie Dewdrops and The Clinic Colorado Review
Please also read:  Cannabis Activist Roland a Duby's Censored Wikipedia Article
Ronnie Lee Smith, aka Roland A Duby made much of Kiefair.com possible. In April 2014, he lost his battle with Leukemia after being falsely imprisoned by Yavapai county in Arizona. We got Ronnie out of jail, but only in time for him to die with a pipe in his hands. While Ronnie was alive, he tasked me to keep his oil making method alive. I have done my best to ensure I keep this task entrusted to me by making his method freely available to anyone willing to learn.
*****Note, I have not updated the review page in quite some time. Some of the dispensaries I have reviewed may no longer be in business. The quality at the locations I have reviewed may have changed due to a change in ownership, grower or extraction agreements. Nearly all of my reviews are of MEDICAL locations, so please check to see if they have a retail location before using any of these reviews for a vacation guide.
Here's to another Great Year!
Grateful Dead Throwing Stones
Check out our videos on Youtube
Do you use Kiefair.com? Do you support me giving out info on cannabis oil creation for free? Do you support my free oil program with the colorado cannabis charity known as Greenfaith Ministry? Well, you may be unaware that one little lady pays for all costs associated with KiefAir.com. The way the site stays afloat with its mini library of cannabis related reference information is through sales of art and books. Each year, I must make $300 in PROFITS from the art at my etsy store and my poetry book sales on amazon.com.
Have a look at some samples from my portfolio, all of these images may be purchased to support kiefair.com 
Please remember I only make pennies per art print I sell, so I need to sell a lot of pieces each year. I was very worried about keeping the site open for 2015. The holiday season left me with not one sale. But People pulled together, and We are all set to keep the site open through February 2016!
This is the tale of how I kept the site open this time… previous years, the money had come from my medication budget. This year was different… this happened because a long time patron gifted me $100 to bring the hosting fee bar a little lower, but he was a special case, my first patron ever who seems to still want to pay more for some ceramic figures I did when I was about 14. He always sends me some cash during the winter holidays and on my birthday. In truth this anonymous donor has been more of a father to me than my own. One of the few positive male role models i have had in mu life. The rule is to spend it on something for myself. I misbehaved this year and give the gift to you. This year I'm put it towards continuing to give the gift of information via kiefair.com . Pebbles Trippet, a prominent writer for Skunk Magazine bought a clutch of 4×6 limited edition Maya Angelou memorial prints. Other patrons got posters or 8×10 prints and we made our goal to keep the site open! My thanks to all Patrons!
This shop accepts Etsy Gift Cards.
details: 1. Make your selection at the following link:
https://www.facebook.com/kiefyart
2. Complete your transaction
here
and let the artist know what image you desire. Ms. Breezy will ship you a print in the size you desire right away!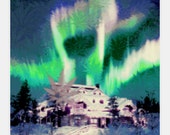 Other Products:
Try it free
Sample the beginning of this book for free
Deliver to your Kindle or other device
Of Pain, Poetry and Pot [Kindle Edition]
---
---
If you buy a new print edition of this book (or purchased one in the past), you can buy the Kindle edition for only
$0.99
(Save 90%). Print edition purchase must be sold by Amazon.
Learn more
.
Book Description
A poetry book centered on pot written by cannabis activist and artist under the influence, Breezy Kiefair. "Of Pain, poetry, and pot." Is a collection of cannabis centered poetry in a neobeatnik style. It includes updated versions of Allen Allen Ginsberg – Howls "howl" and "america", along with an update on "to whom it may concern" by Adrian Mitchell , a cannabis parody of Rifleman's Creed and many other poems that are all my own.
---
Product Details
File Size: 1518 KB
Print Length: 31 pages
Publisher: Breedheen ORilley, aka Breezy Kiefair; 1 edition (December 6, 2013)
Sold by: Amazon Digital Services, Inc.
Language: English
ASIN: B00FGF8WUY
Text-to-Speech: Enabled

X-Ray:

Not Enabled

Word Wise: Not Enabled
Lending: Enabled
Customer Reviews
6 Reviews

| | | |
| --- | --- | --- |
| 5 star: | |  (6) |
| 4 star: | |  (0) |
| 3 star: | |  (0) |
| 2 star: | |  (0) |
| 1 star: | |  (0) |
| | | |

Average Customer Review

Share your thoughts with other customers
Questions?
send a pm through facebook to this profile
email: breezyorilley@gmail.com
snail mail:
Bréedhéen O'Rilley Keefer
P.O. Box 849
Franktown, Colorado 80116
The Tale of The Heart of Atnimera, a cannabis infused Opal emerald amulet
and  Introduction by: Breezy Kiefair
I wore the Heart of Atnimera for many months. Before I continue, everyone should understand that Opals are a very Brittle stone in need of frequent oiling, a crack in an opal is common and I probably bear most of the blame for it cracking by not oiling it properly. I find no fault in the craftsmanship. The opal in the old Heart of Atnimera had broken. On a day when my heart likewise was broken, but that is another tale. Upon hearing my "other tale". Wren Déjà Vu SmilingDeer  sat down at her MaeCody Gems & Jewels bench and crafted me this queenly pendant on a beautiful wire work chain.
—
As soon as the replacement arrived,  I couldn't help myself… I had to wear the new amulet right away… but a few days later…. I thought about the old and broken Heart of Atnimera… still soaking in the massage oil in my sacred space where I left it.
I thought more and more about the old and broken Heart of Atnimera… still soaking in the massage oil in my sacred space where I left it. Today I went and retrieved the heart of Atnimera and found a surprise… note the difference in the shades of opals… one is almost like amber dark under the copper. I squealed with delight when I found the opal had swollen aw little and the wire work had tightened around the stone meaning I could once again wear the heart of Atnimera with pride
The Origin of The Heart of Atnimera

The life of this amulet is already set into it's creation Breezy. As enchanting an unnamed creation is a bit tricky but worth the time. Your amulet has been carried with me every day, though all the muck and heavy emotions, through all the joys and trials of time spent with the Creator. She was there when I was joyful, she was there when I was in pain. She was there to listen, and soak up my hopes and dreams. She was there to capture the energies of the Triple Goddess to pass them on to a future with the one she was intended for. Intentions… Your name has been placed on each bend, each turn of the coil, and sets of three. Cleansed, smudged and anointed, I give this gift to you. Please give her a name so she might live.
Emerald Gemstone meaning
The emerald is the sacred stone of the goddess Venus. It was thought to preserve love, and has long been the symbol of hope. It is considered by many to be the stone of prophecy. The emerald acts as a tranquilizer for a troubled mind.
The emerald is said to bring the wearer reason and wisdom. The strongest time for the powers of the emerald is said to be spring Lucky for love, give your lover an emerald to stay faithful.
In several cultures the emerald was the symbol for fertilizing rain. In the Christian faith it is the symbol of faith and hope. Healing properties of Emerald
Emerald is used by healers to help heal the heart. The power of the Emerald is highest at the full moon.
Some cultures thought the emerald would heal any disease of the eye. The emerald would be placed in a container of water overnight and the water would be poured on the eyes the next day.
Emerald is a stone of great harmony, wisdom and love. Giving your lover an Emerald will bring the lover closer if the giver's motives are pure love. The Emerald can be a bridge between 2 people. The Emerald vibrates with love. https://crystal-cure.com/emerald.html
Opal History, Lore and Properties
"Opal…Made up of the glories of the most precious gems, to describe it is a matter of inexpressible difficulty: there is in it the gentler fire of the Ruby, there is the brilliant purple of the Amethyst, there is the sea-green of the Emerald, all shining together in an incredible union. Some aim at rivaling in lustre the brightest azure…of the painter's palette, others the flame of burning sulphur, or of a fire quickened by oil." ~ Pliny the Elder
The name Opal is derived from the Sanskrit word "upala", meaning "valuable stone". This is believed to be the root word for the Greek term "opallios", which translates as "color change".
Opal is thought to have been discovered as long as 4,000 years ago, and myths and lore abound in practically all cultures about this brilliant gemstone. The ancient Greeks thought opal to be the tears of Zeus and prized it as highly as diamonds. They believed opal gave the gift of foresight and prophecy, which would ensure the owner's success in war, business and life.
The legend of the Australian aborigine tells that opal is 'creator's footprint that touched the earth at the base of a rainbow to bring harmony'.
The ancient Romans wore opal as a symbol of hope and purity and believed it could cure illness. In ancient India, opal was referred to as the Goddess of the Rainbow, turned to stone. Ancient Arab cultures believed opal had fallen from the sky and that the play of color was trapped lightning. According to Arab lore, opal could make the wearer invisible. The ancient Australian aborigines, however, believed in a more sinister origin. They thought opal to be half serpent and half devil, and that the brightly colored fire within the stone was an attempt to lure them into the devil's lair.
Opal has been thought to have healing powers in many world cultures, and in the middle ages, it became known as the Opthalmius, or Eye Stone, and was thought to strengthen eyesight. Blonde maidens wore opals to protect their hair from fading or darkening.
In the Middle Ages, Opal was considered a stone that could provide great luck because it was believed to possess all the virtues of each gemstone whose color was represented in the color spectrum of the opal.
Ethiopian Opal:
This stone is also known as the "Chocolate Opal" because of its chocolate color inside its nodule. Another Opal was discovered with very brilliant colors and mostly red and little blue (unlike those opals mined in Australia) and is called Ethiopian Fire Opal.
There is also Wello Opal which is mined in the high desert of Ethiopia. This is actually a combination of various kinds of opal which are mined in Wello, Ethiopia.
Good Ethiopian opals have diverse play of colors from Neon reds, oranges, green, blue, white, yellow, brown and a fire color. There are even colors that are not present in Australian opals like turquoise and indigos. Ethiopian fire opals are popular as they have striking pattern formations which make each opal so unique.
However, there has also been rumors and superstition about the Opal as being a stone of bad luck. At one point opal had became so popular and wanted that it began to rival the diamond in popularity, so the diamond merchants began spreading the rumor that opals brought bad luck to the wearer. It was quite effective, and even today, there are those who believe it is unlucky to buy or wear one unless it is your birthstone (October)
However, these superstitions of bad luck were not believed by all including the Queen Elizabeth II. She ensured that all her subjects knew that she did not believe in these rumors and superstitions. Throughout her reign, she wore opals herself and gave them to her daughters as gifts. The Queen's efforts have been credited with helping opal shed its bad luck reputation and regain popularity with the public. http://crystal-cure.com/article-opal-history-properties.html
How to Enchant an Object
To "enchant" an object is to fill it with energy for a specific purpose. While there are all sorts of "ookey-spooky," and dramatically ritualized methods of doing so, what it all basically boils down to is direct, programmed energy that has been gatherer and shaped by the will of the magician through deliberate visualization. What happens in the mind is a microcosm of what happens in the macrocosm of the physical world. This is what the phrase "As above, so below" means. What happens in the microcosm of our minds can be directly reflected in the macrocosm of the world outside the mind.
So to enchant an object, and there by change it into a talisman, all you need to do is concentrate on directing energy for a specific purpose and direct it into the object. In the case of being "invisible" what you would want to do is visualize yourself walking along in a swirl of concealing mist (this mist represents the energy you are gathering). In you mind, see people starting to look at the mist, only to have their gaze "slide" off, pulled to one side or drawn to something near you rather than focusing *on* you. When you have built a clear image of this in your mind then visualize the ring and see the swirling mist of energy being drawn into and stored within the ring.
When all of the mist has been drawn into the ring you're done… maybe. At this point you can either "seal" the ring and be done with it, or you can add a "trigger" which will turn the power of the talisman on or off deliberately.
With the former, the power of the talisman will be constantly active and the only way to stop it will be to take it off and place it in a bag or something that has been specifically charged to block the activity of the ring.
With the latter, you install an on/off switch, basically. This can be either as set of spoken words of phrases (make sure it's something easy to remember, but not so common as to be used in every-day speech: "shields up" and "shields down" works well) or you can use a simple visualization (when you want it to activate, visualize the mist leaving the ring and surrounding you, and when you want it to deactivate visualize the mist being pulled back into the ring.)
Creating the trigger takes a little more work on your part, but is usually well worth it as you can wear the ring at all times without worry. With the other method, you'll have to deliberately put it on and take it off, which increases the risk of loosing it… and few things are harder to find that an invisibility talisman!
Now as for a protection ritual, I have and example of a personal protection ritual if that's what you're actually looking for at http://www.geocities.com/jkarrah/Protection.html
The ring we have been talking about in this example would be perfect to use as the "Personal item" that would be transformed into the talisman.
I would also like to point out that, while the ritual itself appears on the surface to be fairly elaborate, it could be easily adjusted. The cleansing of the ring can be done simply by running it under clear water while visualizing all unwanted energies being washed down the drain, the runes can be drawn on a piece of white paper using ink of your astrological color (if possible write them in a circular pattern the put the ring inside the rune circle), and then just do the chants.
The key to this or any sort of magic is that you have a clear, solid "image" of your intent… what it is you want to have happen. This is what it going to allow your subconscious to gather the energies you need and program them with your desired purpose. If you are uncertain as to *exactly* what it is you intend to accomplish then your results will be uncertain. You don't have to know the exact mechanics of "how" the task should be accomplished (in fact, it's usually best if you just set some basic parameters and let the universe take care of the details), but you do need to precisely know and understand the "what" and the "why."
Also, with an item of jewelry being used as the talisman, it is possible to have the item professionally engraved. For our ring example, if the band is wide enough, you could take it and a straight-line rendition of the protection runes from the above ritual to a jeweler's and ask if they could engrave those symbols onto the ring for you (do this *before* you perform the ritual).
*A talisman is an object that has been specifically charged to perform a specific function. Talismans are usually, but not always, man made. An amulet, on the other hand, is an object, usually of natural origin (i.e. crystals, stones, plants, *naturally shed* feathers, etc. which have certain "virtues" and magical properties as an inherent part of their existence.http://www.geocities.com/jkarrah/Enchantment.html
The Triple Goddess
The triple moon is a Goddess symbol that represents the Maiden, Mother, and Crone as the waxing, full, and waning moon. It is also associated with feminine energy, mystery and psychic abilities. You often see this symbol on crowns or other head-pieces, particularly worn by High Priestesses.
The Maiden represents enchantment, inception, expansion, the female principle, the promise of new beginnings, youth, excitement, and a carefree erotic aura. The Maiden in Greek Mythology is Persephone – purity – and a representation of new beginnings. Other maiden goddesses include: Brigid, Nimue, among others.
The Mother represents ripeness, fertility, fulfillment, stability, and power. The Mother Goddess in Greek mythology is Demeter, representing wellspring of life, giving and compassionate. Other mother goddesses include: Aa, Ambika, Ceres, Astarte, Lakshmi.
The Crone represents wisdom, repose, and compassion. The Crone in Greek mythology is Hecate – wise, knowing, a culmination of a lifetime of experience. Crone goddesses include: Hel, Maman Brigitte, Oya, Sedna, Skuld, and others.
Using natural and antiqued copper wire
 To learn more about Wren Déjà Vu SmilingDeer who created these lovely wire work pendants and has taken such care in charging them, please read
playlist on youtube: http://www.youtube.com/playlist?list=PLwc43UiVjiudD0DhoUELBfeHOamG_Hvtj
A set of videos in Tribute to the writing of Hannah Hurnard, "Hind's Feet on High Places" to Art of Breezy Kiefair i just put music and art to a book that has been a favorite since childhood… my mother used to read me that book…. call it a tribute to her and an introduction of the book to an audience that may otherwise remain unaware of it. I recommend it for anyone with anxiety or PTSD
Preface to the allegory
The Preface chapter  to Art of Breezy Kiefair and the Music of Piotr Ilyich Tchaikovsky.
https://plus.google.com/photos/108039434993096331483/photo/5856776704305425106
info on the book: "Hinds' Feet on High Places" From Wikipedia, the free encyclopedia
Hinds' Feet on High Places
Hinds' Feet on High Places is an allegorical novel by English author Hannah Hurnard. Hinds' Feet was written in 1955 and has become a very successful work of Christian fiction, seeing new editions published as recently as July, 2005.
Plot introduction[edit]
It is the story of a young woman named Much Afraid, and her journey away from her Fearing family and into the High Places of the Shepherd, guided by her two companions Sorrow and Suffering. It is an allegory of a Christian devotional life from salvation through maturity. It aims to show how a Christian is transformed from unbeliever to immature believer to mature believer, who walks daily with God as easily on the High Places of Joy in the spirit as in the daily life of mundane and often humiliating tasks that may cause Christians to lose perspective.
The book takes its title from Habakkuk 3:19, "The Lord God is my strength, and he will make my feet like hinds' feet, and he will make me to walk upon mine high places."
The story begins in the Valley of Humiliation with Much Afraid, being beset by the unwanted advances of her cousin, Craven Fear, who wishes to marry her. The Family of Fearings seems to have some strong similarities to the Addams Family. Much Afraid is ugly from all outward appearances, walking on club feet, sporting gnarled, deformed hands, and speaking from a crooked mouth that seems to have been made so by a stroke or the like.
The Good Shepherd is tender and gentle with Much Afraid, especially in the beginning. However, His many sudden departures may strike the reader as bizarre, given the human penchant to expect kindly souls to never do everything that may be interpreted as rude or as hurtful in any way. Yet, though the Shepherd leaves in a moment, He returns the same way at the first furtive cry of the forlorn little protagonist. "Come, Shepherd, for I am much afraid!"
When Much Afraid intimates that she would love to be able to dance upon the high places as do the surefooted deer, the Shepherd commends her for this desire. In order to accomplish this, he offers to "plant the seed of love" into her heart. At first sight of the long, black hawthorne-looking seed, she shrieks in fear. Soon, she relents, and after the initial intense pain, she senses that something is indeed different in her, though she still looks the same, for now.
Just when the reader thinks that Much Afraid is about to reach the High Places, the path turns downward towards a seemingly endless desert. There is incident with an extremely high cliff that must be ascended by a steep, slippery and very narrow zig-zagging track, with the help of her two companions, Sorrow and Suffering. Then days are spent in a forest that is shrouded in a thick cloud of fog. During this time Much Afraid is sequestered with her two friends in a log cabin. The climax is an unexpected twist that comes as Much Afraid despairs of ever reaching the High Places.
Allusions/references to other works[edit|edit source]
The book bears some stylistic similarities to John Bunyan's The Pilgrim's Progress. The name of the protagonist, Much-Afraid, also appears first in Bunyan's work.
References[edit]
Bosman, Ellen. "Hind's Feet on High Places" in Masterplots II: Christian Literature. Pasadena, CA: Salem Press, 2007: 779-782. Bezzina, Christopher Felix. 'Journey to the High Places. Hannah Hurnard's Spirituality and the Song of Songs.'http://www.amazon.com/Journey-High-Places-Hurnards-Spirituality/dp/1620320983
Categories
:
___________________
The Chapters:
Part 1: Weeping May endure for a night
More Videos to Come soon……
Chapter 15: The Floods
Chapter 16:
Part 2: Joy Cometh in the Morning
Chapter 17:
Chapter 18:
Chapter 19:
Chapter 20:
Coming soon!
Video 4: Chapters 10-12
___________________
Related articles