Category Archives:
oxidative stress
in its present incarnation, 7 years old if you count the time it was breedheenorilleykeefer.com
Each step along our individual paths changes us. Some experiences grow body, mind, and soul. Other experiences cause those same parts of us to shrink and ache endlessly. The trick is to let each step teach you even if it pains you. When you dedicate yourself to a task with little hope of recognition or monetary gain, many steps on the path are painful. No matter how much you give or how many you touch, there are still more in need. We live in a harsh world. My hat/cancer bandana off to anyone on the path to healing themselves and/or helping a loved one get relief in the most natural way possible. It takes a lot of courage and resolve to reach the end of the modern medicine road and only be left with options you may be logically against (such as chemo). It's just as difficult to dutifully stand by and genuinely unconditionally love someone whose body is in decline.  
As difficult as those decisions are, being public about them makes those choices even harder, but the stories we tell and leave behind in this time when cannabis legality is in its infancy of revival are a testament to the plant, it healing and transformative powers, and the lives of those left searching for comfort when modern medicine can't offer it. Each of us who has chosen to tell our tale in the public forum of our day (the internet, or public eye in general) is living history. My endless gratitude to all those out there playing nurse to a loved one so limited in physical ability. Watching the cannabis world work to change from prohibition to test markets for medical use to states defying the federal government to decriminalize for adult use has been a heart twisting journey every step of the road. Please don't forget the chronically ill folks and their caregivers for each recreational bowl you enjoy or sell legally. We still have a long way to go to honor the people who put their entire lives and health on the line in order to create change. Let's begin by more and more programs to help the low income patients among us.
After many years of dedication to the cause of cannabis education and healing, This is the greatest need I see in the movement today: Just too many folks with too little resources and too much pain while the price of cannabis remains a burden to their largely ssi/ssd funded existences while pounds of useable cannabis are grown in the name of someone suffering and sold elsewhere by their "caregiver" for a profit. We must do better by the low income legal cannabis patient if we ever hope to legalize cannabis for medicinal or recreational use across the board. But as an individual, I can only offer individual mercy. Lately I've been giving free oil to individuals legal in Colorado and to cannabis charities such as Greenfaith Ministries. We need to see more of this kind of mercy. 
The Greenfaith community supports a wide range of outreach programs, including:
*At this time, these programs are available only to members in Colorado
Feel free to wander around Kiefair.com, wish the site a happy anniversary, comment on and share your favorite articles from years past. Also feel free to comment on this post for any improvements or changes you would like to see to the site. Moving forward, I have a project to preserve samples of products I make and products available in the market for future research. I imagine a time when we are looking back at this period in our shared history as the dawn of cannabis legalization. I imagine scientists wanting to know exactly what we were using. To preserve this history, the best, the good, the bad, and the ugly, I have procured slides and lab vials to make samples to carry on after us.
My next article covers making your own massage oils. As a preview for those eagerly awaiting the write up on that article, Let us have a look at the history of extracting healing compounds or scent compounds from various plants. This history is essential to understanding the next article from kiefair.com
I invite you to come and visit the site through a sampling of the most read articles. Scroll below the photo for the top read articles according to my site's stats, 2014 reading statistics. Let's take a look at what people are reading.
Now, some Honorable mentions.
The tale of one of many who has taken information they learned on kiefair.com and had the courage to use that knowledge to treat their own illnesses with it.
This post is not to debate with others about if J.R.R. Tolkien was a stoner or not. This post is for people who have already determined for themselves that he did like to suck on a weed pipe every now and again and who wonder about what is really in Lembas Bread.
A dog who teaches us that not every case is a clear success, but not every gift is wasted… we lost duke but ended up helping his owner.
Certainly one of our most controversial posts. Just check out the associated youtube commentary.
Fat Freddy has had a sore on his back for about 3 years and it would not heal! We started putting Rick Simpson Oil on it on November 23, 2011 then the next day we checked it and then checked it every 3 days afterwards, changing the oil and bandage every 3 days as well! I documented the process as long as I was the live in maid/nurse for the patient. (WARNING THIS IS GRAPHIC!)
I do not look like I have a single drop of Mediterranean blood in me, so why do i care about this rare genetic disorder? Because the color of skin is only skin deep. Because despite the pale appearance of my exterior,  I have the genetic ancestor from that part of the world who handed me this recessive trait. Because I have this disease and have to live with it…
Now, The Top 10 Most Read Posts
I was rather surprised this one made the countdown because the video series is as yet unfinished.
playlist on youtube: http://www.youtube.com/playlist?list=PLwc43UiVjiudD0DhoUELBfeHOamG_Hvtj
A set of videos in Tribute to the writing of Hannah Hurnard, "Hind's Feet on High Places" to Art of Breezy Kiefair i just put music and art to a book that has been a favorite since childhood… my mother used to read me that book…. call it a tribute to her and an introduction of the book to an audience that may otherwise remain unaware of it. I recommend it for anyone with anxiety or PTSD
This is the tale of how I lost my only child and had to watch the individual who logically was guilty walk free. I was rather surprised it made the most read articles list. May Westley's love and story live on. My maternal heart will never stop longing for what should have been.
8. Dixie Elixirs, Dixie Script, Dixie Dewdrops and The Clinic Colorado Review
Please also read:  Cannabis Activist Roland a Duby's Censored Wikipedia Article
Ronnie Lee Smith, aka Roland A Duby made much of Kiefair.com possible. In April 2014, he lost his battle with Leukemia after being falsely imprisoned by Yavapai county in Arizona. We got Ronnie out of jail, but only in time for him to die with a pipe in his hands. While Ronnie was alive, he tasked me to keep his oil making method alive. I have done my best to ensure I keep this task entrusted to me by making his method freely available to anyone willing to learn.
*****Note, I have not updated the review page in quite some time. Some of the dispensaries I have reviewed may no longer be in business. The quality at the locations I have reviewed may have changed due to a change in ownership, grower or extraction agreements. Nearly all of my reviews are of MEDICAL locations, so please check to see if they have a retail location before using any of these reviews for a vacation guide.
Here's to another Great Year!
Grateful Dead Throwing Stones
Check out our videos on Youtube
Do you use Kiefair.com? Do you support me giving out info on cannabis oil creation for free? Do you support my free oil program with the colorado cannabis charity known as Greenfaith Ministry? Well, you may be unaware that one little lady pays for all costs associated with KiefAir.com. The way the site stays afloat with its mini library of cannabis related reference information is through sales of art and books. Each year, I must make $300 in PROFITS from the art at my etsy store and my poetry book sales on amazon.com.
Have a look at some samples from my portfolio, all of these images may be purchased to support kiefair.com 
Please remember I only make pennies per art print I sell, so I need to sell a lot of pieces each year. I was very worried about keeping the site open for 2015. The holiday season left me with not one sale. But People pulled together, and We are all set to keep the site open through February 2016!
This is the tale of how I kept the site open this time… previous years, the money had come from my medication budget. This year was different… this happened because a long time patron gifted me $100 to bring the hosting fee bar a little lower, but he was a special case, my first patron ever who seems to still want to pay more for some ceramic figures I did when I was about 14. He always sends me some cash during the winter holidays and on my birthday. In truth this anonymous donor has been more of a father to me than my own. One of the few positive male role models i have had in mu life. The rule is to spend it on something for myself. I misbehaved this year and give the gift to you. This year I'm put it towards continuing to give the gift of information via kiefair.com . Pebbles Trippet, a prominent writer for Skunk Magazine bought a clutch of 4×6 limited edition Maya Angelou memorial prints. Other patrons got posters or 8×10 prints and we made our goal to keep the site open! My thanks to all Patrons!
This shop accepts Etsy Gift Cards.
details: 1. Make your selection at the following link:
https://www.facebook.com/kiefyart
2. Complete your transaction
here
and let the artist know what image you desire. Ms. Breezy will ship you a print in the size you desire right away!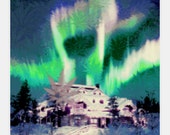 Other Products:
Try it free
Sample the beginning of this book for free
Deliver to your Kindle or other device
---
---
If you buy a new print edition of this book (or purchased one in the past), you can buy the Kindle edition for only
$0.99
(Save 90%). Print edition purchase must be sold by Amazon.
Learn more
.
Book Description
A poetry book centered on pot written by cannabis activist and artist under the influence, Breezy Kiefair. "Of Pain, poetry, and pot." Is a collection of cannabis centered poetry in a neobeatnik style. It includes updated versions of Allen Allen Ginsberg – Howls "howl" and "america", along with an update on "to whom it may concern" by Adrian Mitchell , a cannabis parody of Rifleman's Creed and many other poems that are all my own.
---
Product Details
File Size: 1518 KB
Print Length: 31 pages
Publisher: Breedheen ORilley, aka Breezy Kiefair; 1 edition (December 6, 2013)
Sold by: Amazon Digital Services, Inc.
Language: English
ASIN: B00FGF8WUY
Text-to-Speech: Enabled

X-Ray:

Not Enabled

Word Wise: Not Enabled
Lending: Enabled
Customer Reviews
6 Reviews

| | | |
| --- | --- | --- |
| 5 star: | |  (6) |
| 4 star: | |  (0) |
| 3 star: | |  (0) |
| 2 star: | |  (0) |
| 1 star: | |  (0) |
| | | |

Average Customer Review

Share your thoughts with other customers
Hemp Seed and Hemp Seed Oil
~ a superfood, but not a cancer cure…
~~~~~~~~~~~~~~~~~~~~~~~~~~~~~~~~
Not to be confused with hash oil.
Is Hemp SEED oil the same as the cannabis cure oil?
NO! they are produced in entirely different methods from different parts and even different sexes of the plant!!! While I do recommend people cook with hemp seed oil whenever possible, It is not the cure for cancer. It is "health food" because  its 3:1 ratio of 

omega-6

 to 

omega-3

 

essential fatty acids

, which matches the balance required by the human body.  If you need more protein, I suggest eating raw shelled hemp seeds. Any vegetarian having trouble getting enough protein in their diet should buy some. A serving of 3 tablespoons packs 10 grams of protein.
~~~~~~~~~~~~~~~~~~~~~~~~~~~~~~~~
__________
What is Hemp Seed Oil?
__________
Bottles of hempseed oil
Hemp oil or hempseed oil is obtained by pressing hemp seeds. Cold pressed, unrefined hemp oil is dark to clear light green in color, with a pleasant nutty flavour. The darker the color, the grassier the flavour.
Refined hempseed oil is clear and colorless, with little flavor and lacks natural vitamins and antioxidants. Refined hempseed oil is primarily used in body care products. Industrial hempseed oil is used in lubricants, paints, inks, fuel, and plastics. Hempseed oil has found some limited use in the production of soaps, shampoos and detergents. The oil is of high nutritional value because its 3:1 ratio of omega-6 to omega-3 essential fatty acids, which matches the balance required by the human body.[1] It has also received attention in recent years as a possible feedstock for the large-scale production of biodiesel.[2][3] There are a number of organisations that promote the production and use of hempseed oil.[4]
Hempseed oil is manufactured from varieties of Cannabis sativa that do not contain significant amounts of THC, the psychoactive element present in the cannabis plant. This manufacturing process typically includes cleaning the seed to 99.99% before pressing the oil. There is no THC within the hempseed, although trace amounts of THC may be found in hempseed oil when plant matter adheres to the seed surface during manufacturing. The modern production of hempseed oil, particularly in Canada, has successfully lowered THC values since 1998.[5]
Hash oil, not to be confused with hempseed oil, is used for both medicinal and recreational purposes and made from the mature female flowers and leaves of the drug cannabis, thus having a much higher THC content. Hash oil should not be confused with hemp, as the modern usage of the word 'hemp' is reserved for plants that meet the legal requirement of containing 0.3% THC or less.[citation needed]
_____________________________
About 30–35% of the weight of hempseed is an edible oil that contains about 80% as essential fatty acids (EFAs); i.e., linoleic acid,omega-6 (LA, 55%), alpha-linolenic acid, omega-3 (ALA, 22%), in addition to gamma-linolenic acid, omega-6 (GLA, 1–4%) andstearidonic acid, omega-3 (SDA, 0–2%).
The proportions of linoleic acid and alpha-linolenic acid in one tablespoon per day (15 ml) of hempseed oil easily provides human daily requirements for EFAs. Unlike flaxseed oil, hempseed oil can be used continuously without developing a deficiency or other imbalance of EFAs. This has been demonstrated in a clinical study, where the daily ingestion of flaxseed oil decreased the endogenous production of GLA.[6]
In common with other oils, hempseed oil provides 9 kcal/g. Compared with other culinary oils it is low in saturated fatty acids.[7]
Highly unsaturated oils, and especially poor quality oils, can spontaneously oxidize and turn rancid within a short period of time when they are not stored properly; i.e., in a cool/cold, dark place, preferably in a dark glass bottle. Hempseed oil can be frozen for longer periods of storage time. Preservatives (antioxidants) are not necessary for high-quality oils that are stored properly.
Hempseed oil has a relatively low smoke point and is not suitable for frying. Hempseed oil is primarily used as a food oil and dietary supplement, and has been shown to relieve the symptoms of eczema (atopic dermatitis).[8]
Hemp is a high protein seed containing all nine of the essential amino acids (like flax). It also has high amounts of fatty acids and fiber as well as containing vitamin E and trace minerals. It has a balanced ratio of omega 3 to 6 fats at around a three to one ratio. This won't help correct your omega balance if it's off, but it gives you the right balance to start with.
Further the protein content of the hemp seed is supposed to be very digestible. Many people noted their personal experience of finding that hemp seed protein did not cause bloating or gas, like some of their whey, or other protein shakes did.
And, get this, unlike soy which has super high amounts of phytic acid (that anti-nutrient that prevents us from absorbing minerals), hemp seed doesn't contain phytic acid. At the very least, this makes hemp seed a step up from soy.
The Body Ecology Diet site has an article discussing hemp here.
It contains a list of benefits including what I mentioned above plus including some others as well.
Hemp contains:
* All 20 amino acids, including the 9 essential amino acids (EAAs) our bodies cannot produce.
* A high protein percentage of the simple proteins that strengthen immunity and fend off toxins.
* Eating hemp seeds in any form could aid, if not heal, people suffering from immune deficiency diseases. This conclusion is supported by the fact that hemp seed has been used to treat nutritional deficiencies brought on by tuberculosis, a severe nutrition blocking disease that causes the body to waste away.3
* Nature's highest botanical source of essential fatty acid, with more essential fatty acid than flax or any other nut or seed oil.
* A perfect 3:1 ratio of Omega-6 Linoleic Acid and Omega-3 Linolenic Acid – for cardiovascular health and general strengthening of the immune system.
* A superior vegetarian source of protein considered easily digestible.
* A rich source of phytonutrients, the disease-protective element of plants with benefits protecting your immunity, bloodstream, tissues, cells, skin, organs and mitochondria.
* The richest known source of polyunsaturated essential fatty acids.
This article claims that because hemp's protein is in the globulin edistin form it is a superior source of protein. It ends that thought with this paragraph.
"The best way to insure the body has enough amino acid material to make the globulins is to eat foods high in globulin proteins. Since hemp seed protein is 65% globulin edistin, and also includes quantities of albumin, its protein is readily available in a form quite similar to that found in blood plasma. Eating hemp seeds gives the body all the essential amino acids required to maintain health, and provides the necessary kinds and amounts of amino acids the body needs to make human serum albumin and serum globulins like the immune enhancing gamma globulins. Eating hemp seeds could aid, if not heal, people suffering from immune deficiency diseases. This conclusion is supported by the fact that hemp seed was used to treat nutritional deficiencies brought on by tuberculosis, a severe nutrition blocking disease that causes the body to waste away. [Czechoslovakia Tubercular Nutritional Study, 1955] "

reference for above centered "benefits section):

http://www.thenourishinggourmet.com/2009/03/hemp-seed-nutritional-value-and-thoughts.html

_____________________________
[edit]Wood finish
Hemp oil is a "drying oil", as it can polymerize into a solid form. Due to its polymer-forming properties, hemp oil is used on its own or blended with other oils, resins, and solvents as an impregnator and varnish in wood finishing, as a pigment binder in oil paints, as a plasticizer and hardener in putty. It has uses similar to Linseed oil and characteristics similar totung oil.[9]
click here for reference information for the above hemp seed oil portion of the post
~~~~~~~~~~~~~~~~~~~~~~~~~~~~~~~~
Is there a difference between Hemp and Cannabis?
Yes and no… Hemp generally refers to either the male plant or the portions of the plant used for their fiber. Cannabis generally refers to the female plant and the portions of the plant used for it's psychoactive and healing effects.
Merriam-Webster definitions of Hemp and Cannabis:
noun ˈhemp
1
a : a tall widely cultivated Asian herb
(Cannabis sativa of the family Cannabaceae, the hemp family)
that has a tough bast fiber used especially for cordage
and that is often separated into a tall loosely branched species (C. sativa)
and a low-growing densely branched species (C. indica)
b : the fiber of hemp
c : a psychoactive drug (as marijuana or hashish) from hemp
2
: a fiber (as jute) from a plant other than the true hemp;
also: a plant yielding such fiber
Origin of HEMP
Middle English, from Old English hænep;
akin to Old High German hanaf hemp,
Greek kannabis
First Known Use: before 12th century
_____________________________
1
2
: any of the preparations (as marijuana or hashish) or chemicals (as THC) that are derived from the hemp
and are psychoactive
Origin of CANNABIS
Latin, hemp, from Greek kannabis; akin to Old English hænephemp
First Known Use: 1783
_____________________________
Author's note ~ there is so much more to know on the origin of the word Cannabis!!!
If you do your homework on cannabis well,
you should have come across kaneh-bosim (Hebrew קְנֵה-בֹשֶׂם)
The anthropologist Sula Benet did a lot of work
on the etymology of this word and it's association
with Old Testament biblical recipe for
Holy Anointing Oil given in Exodus 30:22-25.
The term sweet calamus was mistranslated
and put in place of Kaneh-Bosim
when King James of england commissioned a new translation (circa 1604-1611).
_____________________________
~~~~~~~~~~~~~~~~~~~~~~~~~~~~~~~~
Other nutritional concerns for Cancer Patients
~~~~~~~~~~~~~~~~~~~~~~~~~~~~~~~~
Foods to avoid to heal Cancer more effectively:
Red meat and refined sugars are a bad idea.  If you have a sweet tooth, try to stay away from the white sugar and any sugars that have been through a lengthy refining process. Natural sugars such as honey or molasses and naturally occurring sugars in fruit are a good option. As I said in the introduction to this article, If you need more protein, I suggest eating raw shelled hemp seeds. Any vegetarian having trouble getting enough protein in their diet should buy some. A serving of 3 tablespoons packs 10 grams of protein!
_____________________________
Red Meat
_____________________________
A March 2012 study from Harvard School of Public Health (HSPH) researchers has found that red meat consumption is associated with an increased risk of total, cardiovascular, and cancer mortality. The results also showed that substituting other healthy protein sources, such as fish, poultry, nuts, and legumes, was associated with a lower risk of mortality.
_____________________________
Refined Sugar
_____________________________
n 1931, German biologist Otto Heinrich Warburg won a Nobel Prize for his research into the causes of cancer. In his studies, Warburg found that cancerous tumors fueled their growth through the metabolism of glucose — digested sugar. Although some scientists rejected Warburg's theories for many decades, recent studies have drawn connections between different types of cancer and refined sugar intake.
Insulin Resistance and Cancer
The pancreas works with your digestive system to produce the hormone insulin, which aids in the metabolism of glucose. When you eat carbohydrates, the pancreas automatically releases insulin to help break the carbs down into glucose to fuel your cells. If you are insulin-resistant and eating a diet of primarily high-glycemic foods, your pancreas becomes overworked and cannot keep up with the demand for insulin, allowing glucose to build up in your bloodstream. Insulin resistance
 increases your risk of several diseases, including Type 2 diabetes, heart disease and some cancers. To prevent cancer, the World Cancer Research Fund and the American Institute for Cancer Research recommended against consuming sugary beverages and snacks in a 2007 report.
Research into Specific Cancers
Many later studies have shown a direct connection between insulin resistance, high-glycemic diets and certain types of cancer. In a study of more than 2,500 women published in the "Annals of Oncology" in 2001, the findings supported a connection between insulin resistance and breast cancer development. Another study published in the "American Journal of Epidemiology" in 2006 followed 16,000 Norwegian men for 27 years and found insulin resistance to be a predictor of prostate cancer. An analysis of a study conducted in Italy from 1986 to 1992 published in the "Annals of Oncology" in 2008 drew a link between high-glycemic diets and thyroid cancer risk.
http://www.livestrong.com/article/465680-refined-sugar-cancer/#ixzz2B0y79ySl
~~~~~~~~~~~~~~~~~~~~~~~~~~~~~~~~
*****note***** this post is an excerpt from another much longer and more detailed post regarding Phoenix Tears oil and frequently asked questions about the cannabis cure oil. please take the time to fully educate yourself by clicking here.
~~~~~~~~~~~~~~~~~~~~~~~~~~~~~~~~
endnote: a top-shelf bud asked me to create this excerpt from the FAQ's about Phoenix Tears Therapy for the Beginner post. She makes the most beautiful hempwork necklaces. Here is a collage of pieces that I own created by the an artist from Ohio, Ms. Katarina Marie of Grateful Hemp
you may purchase some of her Grateful Hemp Here
url: http://www.etsy.com/shop/GratefulHemp?ref=ss_profile
~~~~~~~~~~~~~~~~~~~~~~~~~~~~~~~
Respectfully,
Breedheen O'Rilley Keefer
AKA Breezy Kiefair
links about breezy
blog
Reefer Gurl "like" page on FB
Gardening Tips for the Medically Damned "like" page on FB
the more in depth, needs editing, 31 page version to help you understand why i sit at my machine fighting the machine day in and day out.
~~~~~~~~~~~~~~~~~~~~~~~~~~~~~~~
~ Do all that you can to cultivate peace within yourself, that it might
shine out from you, and plant the seed of peace in other spirits, for them
to cultivate.~{Remember… it is when we choose act on the issues that are in front of
our faces, when we choose to get involved instead of looking the other way
as our fellow man struggles, when we choose to take those small simple
little actions, working on righting little wrongs in our everyday lives that
really make change happen, those seemingly small actions are what really
make the world a better place and are a catalyst for greater social change.}
~Both quotes by Breedheen "Bree" O'Rilley Keefer~
~~~~~~~~~~~~~~~~~~~~~~~~~~~~~~~
Related articles