Blog Archives
in its present incarnation, 7 years old if you count the time it was breedheenorilleykeefer.com
Each step along our individual paths changes us. Some experiences grow body, mind, and soul. Other experiences cause those same parts of us to shrink and ache endlessly. The trick is to let each step teach you even if it pains you. When you dedicate yourself to a task with little hope of recognition or monetary gain, many steps on the path are painful. No matter how much you give or how many you touch, there are still more in need. We live in a harsh world. My hat/cancer bandana off to anyone on the path to healing themselves and/or helping a loved one get relief in the most natural way possible. It takes a lot of courage and resolve to reach the end of the modern medicine road and only be left with options you may be logically against (such as chemo). It's just as difficult to dutifully stand by and genuinely unconditionally love someone whose body is in decline.  
As difficult as those decisions are, being public about them makes those choices even harder, but the stories we tell and leave behind in this time when cannabis legality is in its infancy of revival are a testament to the plant, it healing and transformative powers, and the lives of those left searching for comfort when modern medicine can't offer it. Each of us who has chosen to tell our tale in the public forum of our day (the internet, or public eye in general) is living history. My endless gratitude to all those out there playing nurse to a loved one so limited in physical ability. Watching the cannabis world work to change from prohibition to test markets for medical use to states defying the federal government to decriminalize for adult use has been a heart twisting journey every step of the road. Please don't forget the chronically ill folks and their caregivers for each recreational bowl you enjoy or sell legally. We still have a long way to go to honor the people who put their entire lives and health on the line in order to create change. Let's begin by more and more programs to help the low income patients among us.
After many years of dedication to the cause of cannabis education and healing, This is the greatest need I see in the movement today: Just too many folks with too little resources and too much pain while the price of cannabis remains a burden to their largely ssi/ssd funded existences while pounds of useable cannabis are grown in the name of someone suffering and sold elsewhere by their "caregiver" for a profit. We must do better by the low income legal cannabis patient if we ever hope to legalize cannabis for medicinal or recreational use across the board. But as an individual, I can only offer individual mercy. Lately I've been giving free oil to individuals legal in Colorado and to cannabis charities such as
Greenfaith Ministries
. We need to see more of this kind of mercy. 
The Greenfaith community supports a wide range of outreach programs, including:
*At this time, these programs are available only to members in Colorado
Feel free to wander around Kiefair.com, wish the site a happy anniversary, comment on and share your favorite articles from years past. Also feel free to comment on this post for any improvements or changes you would like to see to the site. Moving forward, I have a project to preserve samples of products I make and products available in the market for future research. I imagine a time when we are looking back at this period in our shared history as the dawn of cannabis legalization. I imagine scientists wanting to know exactly what we were using. To preserve this history, the best, the good, the bad, and the ugly, I have procured slides and lab vials to make samples to carry on after us.
My next article covers making your own massage oils. As a preview for those eagerly awaiting the write up on that article, Let us have a look at the history of extracting healing compounds or scent compounds from various plants. This history is essential to understanding the next article from kiefair.com
I invite you to come and visit the site through a sampling of the most read articles. Scroll below the photo for the top read articles according to my site's stats, 2014 reading statistics. Let's take a look at what people are reading.
Now, some Honorable mentions.
The tale of one of many who has taken information they learned on kiefair.com and had the courage to use that knowledge to treat their own illnesses with it.
This post is not to debate with others about if J.R.R. Tolkien was a stoner or not. This post is for people who have already determined for themselves that he did like to suck on a weed pipe every now and again and who wonder about what is really in Lembas Bread.
A dog who teaches us that not every case is a clear success, but not every gift is wasted… we lost duke but ended up helping his owner.
Certainly one of our most controversial posts. Just check out the associated youtube commentary.
Fat Freddy has had a sore on his back for about 3 years and it would not heal! We started putting Rick Simpson Oil on it on November 23, 2011 then the next day we checked it and then checked it every 3 days afterwards, changing the oil and bandage every 3 days as well! I documented the process as long as I was the live in maid/nurse for the patient. (WARNING THIS IS GRAPHIC!)
I do not look like I have a single drop of Mediterranean blood in me, so why do i care about this rare genetic disorder? Because the color of skin is only skin deep. Because despite the pale appearance of my exterior,  I have the genetic ancestor from that part of the world who handed me this recessive trait. Because I have this disease and have to live with it…
Now, The Top 10 Most Read Posts
I was rather surprised this one made the countdown because the video series is as yet unfinished.
playlist on youtube: http://www.youtube.com/playlist?list=PLwc43UiVjiudD0DhoUELBfeHOamG_Hvtj
A set of videos in Tribute to the writing of Hannah Hurnard, "Hind's Feet on High Places" to Art of Breezy Kiefair i just put music and art to a book that has been a favorite since childhood… my mother used to read me that book…. call it a tribute to her and an introduction of the book to an audience that may otherwise remain unaware of it. I recommend it for anyone with anxiety or PTSD
This is the tale of how I lost my only child and had to watch the individual who logically was guilty walk free. I was rather surprised it made the most read articles list. May Westley's love and story live on. My maternal heart will never stop longing for what should have been.
8. Dixie Elixirs, Dixie Script, Dixie Dewdrops and The Clinic Colorado Review
Please also read:  Cannabis Activist Roland a Duby's Censored Wikipedia Article
Ronnie Lee Smith, aka Roland A Duby made much of Kiefair.com possible. In April 2014, he lost his battle with Leukemia after being falsely imprisoned by Yavapai county in Arizona. We got Ronnie out of jail, but only in time for him to die with a pipe in his hands. While Ronnie was alive, he tasked me to keep his oil making method alive. I have done my best to ensure I keep this task entrusted to me by making his method freely available to anyone willing to learn.
*****Note, I have not updated the review page in quite some time. Some of the dispensaries I have reviewed may no longer be in business. The quality at the locations I have reviewed may have changed due to a change in ownership, grower or extraction agreements. Nearly all of my reviews are of MEDICAL locations, so please check to see if they have a retail location before using any of these reviews for a vacation guide.
Here's to another Great Year!
Grateful Dead Throwing Stones
Check out our videos on Youtube
Do you use Kiefair.com? Do you support me giving out info on cannabis oil creation for free? Do you support my free oil program with the colorado cannabis charity known as Greenfaith Ministry? Well, you may be unaware that one little lady pays for all costs associated with KiefAir.com. The way the site stays afloat with its mini library of cannabis related reference information is through sales of art and books. Each year, I must make $300 in PROFITS from the art at my etsy store and my poetry book sales on amazon.com.
Have a look at some samples from my portfolio, all of these images may be purchased to support kiefair.com 
Please remember I only make pennies per art print I sell, so I need to sell a lot of pieces each year. I was very worried about keeping the site open for 2015. The holiday season left me with not one sale. But People pulled together, and We are all set to keep the site open through February 2016!
This is the tale of how I kept the site open this time… previous years, the money had come from my medication budget. This year was different… this happened because a long time patron gifted me $100 to bring the hosting fee bar a little lower, but he was a special case, my first patron ever who seems to still want to pay more for some ceramic figures I did when I was about 14. He always sends me some cash during the winter holidays and on my birthday. In truth this anonymous donor has been more of a father to me than my own. One of the few positive male role models i have had in mu life. The rule is to spend it on something for myself. I misbehaved this year and give the gift to you. This year I'm put it towards continuing to give the gift of information via kiefair.com . Pebbles Trippet, a prominent writer for Skunk Magazine bought a clutch of 4×6 limited edition Maya Angelou memorial prints. Other patrons got posters or 8×10 prints and we made our goal to keep the site open! My thanks to all Patrons!
This shop accepts Etsy Gift Cards.
details: 1. Make your selection at the following link:
https://www.facebook.com/kiefyart
2. Complete your transaction
here
and let the artist know what image you desire. Ms. Breezy will ship you a print in the size you desire right away!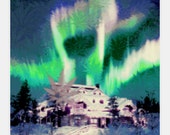 Other Products:
Try it free
Sample the beginning of this book for free
Deliver to your Kindle or other device
Of Pain, Poetry and Pot [Kindle Edition]
---
---
If you buy a new print edition of this book (or purchased one in the past), you can buy the Kindle edition for only
$0.99
(Save 90%). Print edition purchase must be sold by Amazon.
Learn more
.
Book Description
A poetry book centered on pot written by cannabis activist and artist under the influence, Breezy Kiefair. "Of Pain, poetry, and pot." Is a collection of cannabis centered poetry in a neobeatnik style. It includes updated versions of Allen Allen Ginsberg – Howls "howl" and "america", along with an update on "to whom it may concern" by Adrian Mitchell , a cannabis parody of Rifleman's Creed and many other poems that are all my own.
---
Product Details
File Size: 1518 KB
Print Length: 31 pages
Publisher: Breedheen ORilley, aka Breezy Kiefair; 1 edition (December 6, 2013)
Sold by: Amazon Digital Services, Inc.
Language: English
ASIN: B00FGF8WUY
Text-to-Speech: Enabled

X-Ray:

Not Enabled

Word Wise: Not Enabled
Lending: Enabled
Customer Reviews
6 Reviews

| | | |
| --- | --- | --- |
| 5 star: | |  (6) |
| 4 star: | |  (0) |
| 3 star: | |  (0) |
| 2 star: | |  (0) |
| 1 star: | |  (0) |
| | | |

Average Customer Review

Share your thoughts with other customers
Questions?
send a pm through facebook to this profile
email: breezyorilley@gmail.com
snail mail:
Bréedhéen O'Rilley Keefer
P.O. Box 849
Franktown, Colorado 80116
What solvent you use to create your cannabis oil is very important. If you are thinking of making your own oil, please take the time to educate yourself on the benefits and risks of any solvent you are thinking of using.  When selecting your solvent, it is essential to be as educated as possible about the properties of that solvent.
I recommend use of food grade alcohol and nothing else for beginners (because the solvent is already food grade, it is good for beginners who are learning the method… that way, IF any solvent is left behind due to inexperience, it is still safe to consume.)  Those proficient with use of alcohol as a solvent may then begin using  isopropyl alcohol 91% (rubbing alcohol) once they have learned to tell when no alcohol  remains. If you use a still, you can reclaim your solvent for reuse to cut down on costs.
Another option is moonshine if  you  have a trusted source  but note the word trusted. you want someone who has been making shine a long time with lots of living long term customers… if you get my drift
In this article, I am  posting some links about Isopropyl alcohol and the compounds they add to make it bitter (not to make it toxic) . Now for how this applies to oil making…
below follows three articles with reference links on the properties of Iso alcohol
People commonly use rubbing alcohol as a disinfectant for minor cuts and scrapes. The two most common forms of rubbing alcohol are ethyl alcohol and isopropyl alcohol. Both types are extremely toxic in their concentrated forms. Because most alcoholic drinks contain ethanol, rubbing alcohol made from ethanol usually contains additives such as sucrose octaacetate and denatonium benzoate to prevent people from drinking the alcohol for pleasure.
Isopropyl Alcohol Toxicity
Isopropyl alcohol, also called isopropanol, poses many risks to human beings. Inhaled fumes can cause respiratory tract irritation at low concentrations. At higher concentrations, the fumes can affect you like a narcotic, causing drowsiness, dizziness, loss of balance, headache, unconsciousness and even death. Ingestion of isopropanol can cause unconsciousness and death as well.
The approximate lethal dose of 90 to 100 percent isopropanol for human adults is only 250 millilters or about 8 ounces. While not fatal, ingesting smaller amounts can cause gastrointestinal problems, including cramps, pain, vomiting and diarrhea. Additionally, isopropanol vapors can irritate the eyes and splashes to the eyes can even burn your corneas.
Even though you may be accustomed to rubbing isopropyl alcohol on your skin, in excessive amounts it can cause irritation and redness. It is therefore important to use the rubbing alcohol only as directed by the instructions on the bottle.
Ethyl Alcohol Toxicity
Ethyl alcohol, also called ethanol, is toxic in many of the same ways as isopropyl alcohol. Ethanol causes severe irritation of the eyes accompanied by extreme sensitivity to light. If used excessively as rubbing alcohol, it can cause irritation and redness of the skin. It may even cause cyanosis, which is a condition characterized by a blue coloration of the skin, in your extremities.
Ingestion of ethanol causes nausea, diarrhea and vomiting. The system-wide toxicity that results from ethanol ingestion can cause acidosis of the blood and central nervous system depression characterized by excitement, followed by dizziness, drowsiness and nausea. This is the feeling of 'drunkenness' familiar to many people who drink alcoholic beverages.
Consumption of large quantities of ethanol leads eventually to collapse, coma and possibly death by respiratory failure. Chronic ingestion of ethanol causes fetal defects and liver damage. Lastly, inhalation of concentrated ethanol fumes also causes central nervous system effects. Respiratory irritation can be followed by nausea, dizziness, headache, unconsciousness and coma. Inhalation of extreme amounts of ethanol vapors can cause death by suffocation.
Additives
People commonly drink ethyl alcohol to become intoxicated. To prevent people from drinking ethanol-based rubbing alcohol, manufacturers add chemicals to make rubbing alcohol extremely bitter and undrinkable. These additives include sucrose octaacetate and denatonium benzoate. Neither chemical is toxic; indeed, small quantities of denatonium benzoate can be put on a child's thumb to prevent her from sucking it.
Reference : http://www.livestrong.com/article/155021-what-toxic-chemicals-are-in-rubbing-alcohol/#ixzz2UFS2vyr5
Sucrose octaacetate
From Wikipedia, the free encyclopedia
Sucrose octaacetate
IUPAC name[hide]
Acetic acid [(2S,3S,4R,5R)-4-acetoxy-2,5-bis(acetoxymethyl)-2-[ [(2R,3R,4S,5R,6R)-3,4,5-triacetoxy-6- (acetoxymethyl)-2-tetrahydropyranyl]oxy]-3-tetrahydrofuranyl] ester
Identifiers
CAS number 126-14-7
PubChem 31340
Jmol-3D images Image 1
SMILES
[show]
Properties
Molecular formula C28H38O19
Molar mass 678.59 g/mol
Appearance needles
Density 1.27 g/cm3 at 16°C
Melting point
86.5°C
Boiling point
250°C at 1 mmHg
Solubility in water slightly soluble in water
Solubility soluble in ethanol, diethyl ether, acetone, benzene, chloroform[1]
(verify) (what is: /?)
Except where noted otherwise, data are given for materials in their standard state (at 25 °C, 100 kPa)
Infobox references
Sucrose octaacetate is an acetylated derivative of sucrose. It is used commercially and industrially in a variety of applications. It is used as an inert ingredient in pesticides and herbicides. As of December 2005 sucrose octaacetate was determined by the EPA to be completely nonharmful as an ingredient in pesticides.[2]
Sucrose octaacetate has been approved by the FDA as a food additive. It has a bitter taste which has led to its use as bitterant and an aversive agent. The chemical has also been used to determine tasters from non-tasters in mice.[3].
reference: http://en.wikipedia.org/wiki/Sucrose_octaacetate
Denatonium benzoate is one of the most bitter substances known. Just a few parts per million will make a product so bitter that children and pets will not be able to swallow it. Denatonium benzoate makes sweet but highly toxic products such as antifreeze and detergents taste foul. Research shows that people can detect denatonium benzoate in water at 50 parts per billion. Denatonium benzoate is bitter at 1 to 10 ppm and most products will become undrinkable at 30 to 100 ppm. Denatonium benzoate is also stable and inert. In addition, so little is needed that the properties of the product remain unchanged.
Both the National Safety Council and the American Medical Association recommend adding denatonium benzoate to products that are defined as mild to moderately toxic. Some countries, such as France, have made denatonium benzoate mandatory in antifreeze. Others such as Italy have made denatonium benzoate the number one denaturant for ethanol. The State of Oregon has required that it be added to antifreeze and windshield wiper fluid since 1995. We offer denatonium benzoate in powder form, both technical and pharmaceutical grade, and in a granular form (technical grade only). Your best source for denatonium benzoate is Aversion Technologies, the world's only company dedicated to the supply of products to protect people, plants and pets.
reference: http://www.denatonium-benzoate.com/
Related articles
Alcohol (yournaturalguide.wordpress.com)
Questions?
send a pm through facebook to this profile
email: breezyorilley@gmail.com
snail mail:
Bréedhéen O'Rilley Keefer
P.O. Box 849
Franktown, Colorado 80116